Mon., March 9, 2015
This week's free game: 'Syndicate'
Are you a gamer? Do you like free things? Of course you do!
We here at the Tech Deck are just like you: poor gamers looking for cheap entertainment. And nothing's cheaper than cost-free gaming. Each week, we'll bring you a title (or two or three) you can legally play at home without plopping down a single dollar. If you see games you think we should be featuring on the blog, email us at dang@spokesman.com or kiph@spokesman.com.
Prepare your human-like robots for global intrigue. This week, Electronic Arts is bringing you Bullfrog Productions' real-time strategy classic "The Syndicate" as part of its Origin software delivery "On the House" promotion. Click below to download the game, available only on the PC (sorry Mac users!).
​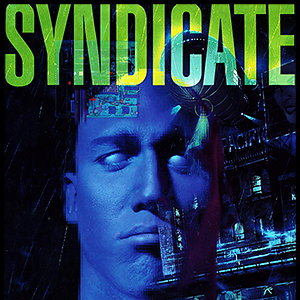 You'll need to register with Electronic Arts to download the game, but you can disable advertisement emails if you choose. You'll also need the Origin interface, which isn't exactly an aesthetically pleasing application for your laptop. But hey, EA is releasing a free game every couple of months, so it's probably worth the download.
Syndicate tasks you with leading a band of four cyborg agents around the world, killing targets and researching weapons to attain intrigue domination. The title would inspire later real-time tactical games like Commandos, the Total War series and Myth.
Go inside the blog to read more about Syndicate and its now-defunct developer, Bullfrog Productions.
Syndicate saw release on several platforms after it was initially rolled out as a DOS program. It would appear on the doomed 3DO and Atari Jaguar consoles, as well as the more successful Sega Master Drive and Super Nintendo Entertainment System. British developer Bullfrog Productions produced a sequel, Syndicate Wars, in 1996. They went belly-up in 2001 after a partnership with EA that lasted five years.
A crummy, generic first-person shooter reboot was released for consoles in February 2012, developed by Starbreeze Studios, the guys best known for bringing Payday 2 to computers. And that's probably what they should be remembered for.
You may know Bullfrog's co-founder, Peter Molyneux, as the creator of the Fable series and that guy that says things he probably shouldn't at news conferences.
Join us next week, when we return to a browser-based game all folks can play. We don't want to leave those Mac gamers out in the cold. Leave us your thoughts on Syndicate, and what games you'd like to see highlighted in the weekly free game series, in the comments below.
---
---