Tue., March 17, 2015
'Apotheon' a heroic effort, but not without flaws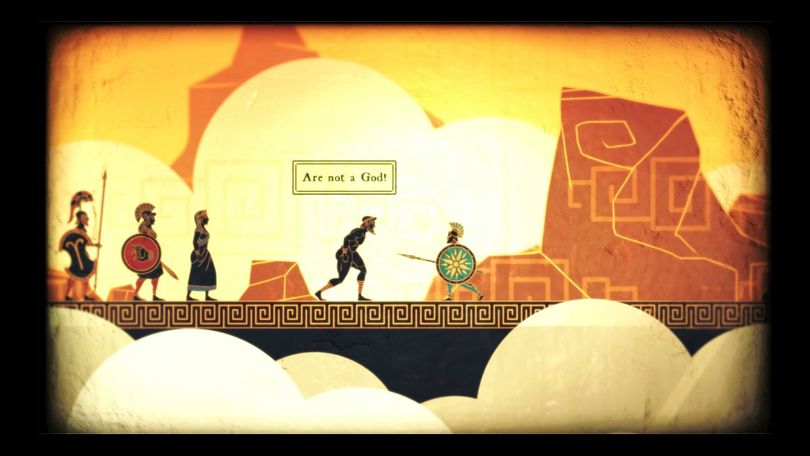 Title: Apotheon
Genre: Side-scrolling action platformer
Platform Reviewed On: Playstation 4
Also available for: PC, Mac ($14.99)
Developer: Alientrap Games
Publisher: Alientrap Games
Release Date: Feb. 3, 2015
With each new generation of gaming hardware, the question players repeatedly come back to is whether they value style over substance. That can refer to graphical fidelity, as is the case with eye-droppingly gorgeous games like Crysis and The Order: 1886. Or it can refer to a game's particular sense of panache, giving the player's eye something it's never seen before.
Apotheon falls into the latter category, and what it lacks (considerably) in substance, it almost makes up for with its incredibly unique design and art style.
You play as Nikandreos, an ancient Greek warrior whose village is decimated by invading forces. Your battle takes you to Mount Olympus and a fight with gods such as Apollo, Demeter and others in a quest to prove to Zeus that humanity is worthwhile and deserves his protection.
The meager plot is supplemented by in-game notices that fill in the backstory by brilliantly making use of the poems of writers like Plato, Homer and others. Apotheon looks like nothing else you'll ever play. While its side-scrolling action has been standard since the days of Super Mario Bros., the fresco-inspired art style and emphasis on bright, warm colors in the design makes the game pop off a high definition screen.
If only Nikandreos handled as well as he looked.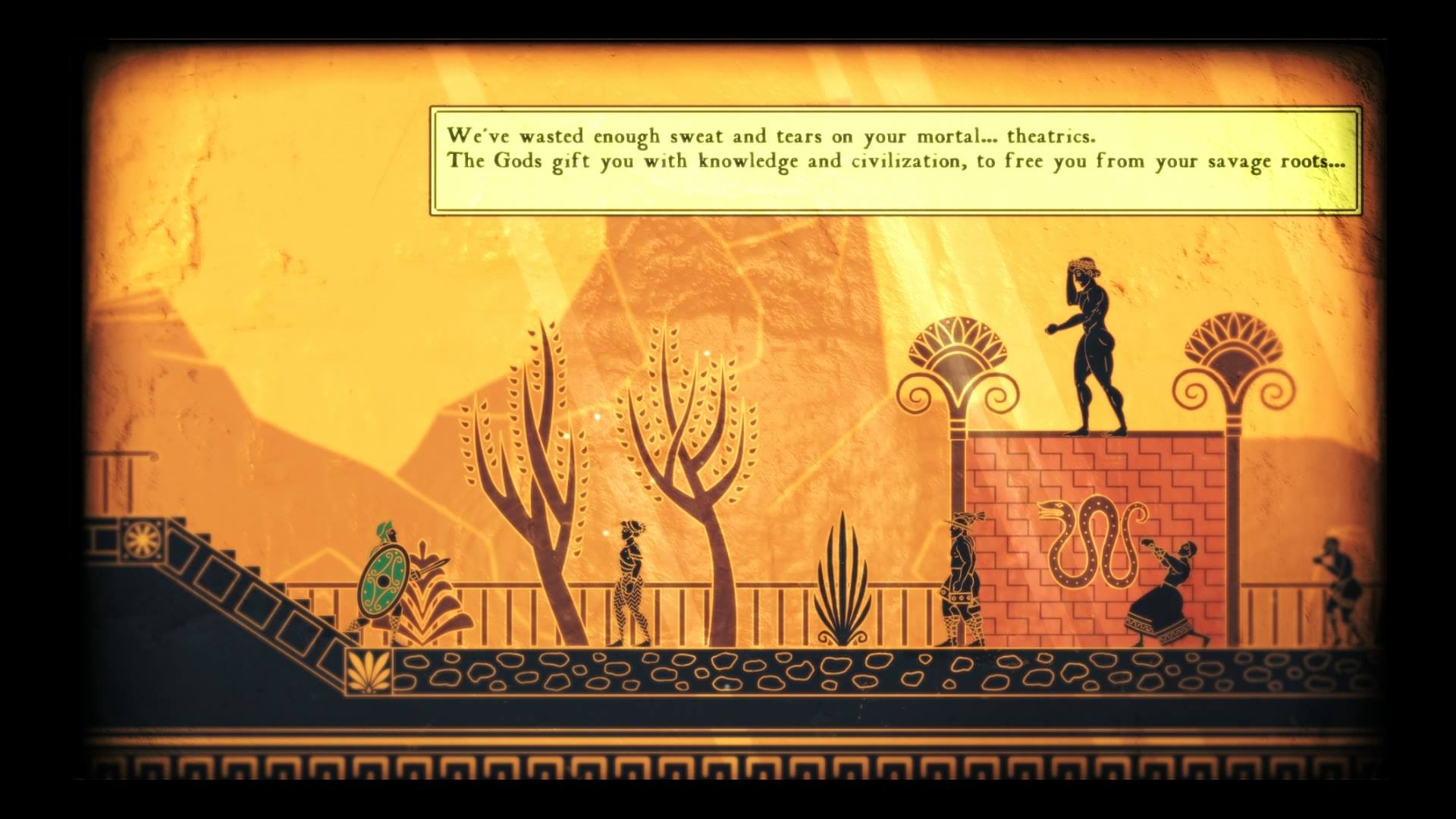 Framerate chugging was frequent in my playthrough on the Playstation 4, and it's impossible to avoid anger at portions of the game that require razor-sharp platforming accuracy. This is because Nikandreos' jumping animation is a little off and the only way to make him run is to hold one direction on an analog stick for an extended period of time. Firing projectile weapons is also a bit of a chore because of the way the buttons are mapped to the Dualshock controller. I can't speak for how the experience is on PC, but in my experience control schemes only become more difficult to master with a mouse and keyboard.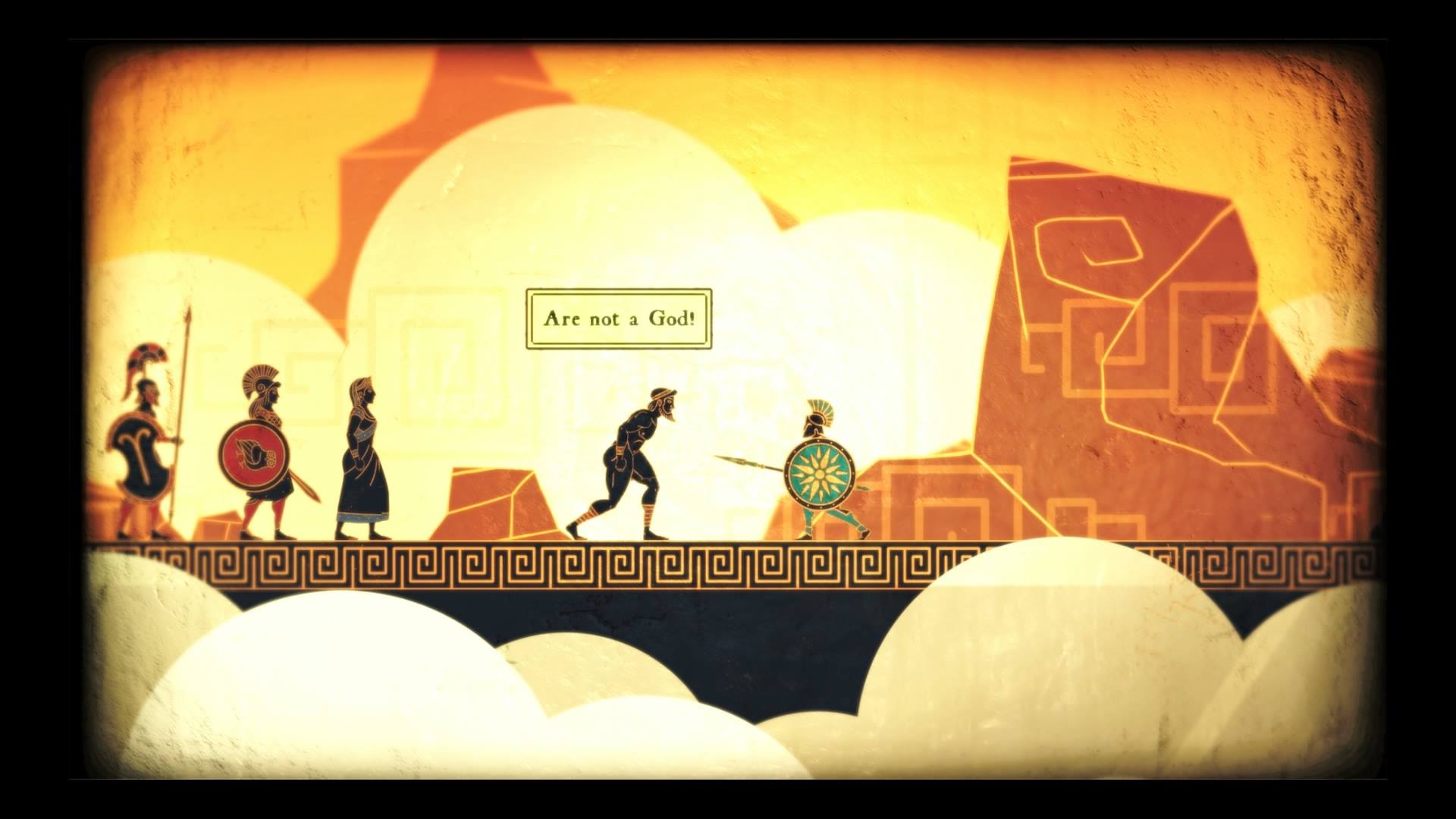 There are a bevy of trophies and secrets to unlock in Nikandreos' world that should keep you coming back for multiple playthroughs on different difficulties. But I was personally so put off by the control scheme and visual issues that once was enough for me.
There are a lot of great ideas packed into Apotheon, and veteran developer Alientrap (Nexuized and Capsized) should be commended for trying something new in an increasingly bloated side-scrolling genre. But their controls and player movement require a little more time in the oven. Hopefully the next platformer the team releases can benefit from more responsive controls, as well as a more engaging and precise combat system. Let's have a little more substance with our style.
Verdict: 2.5/5 stars
---
---