Mon., May 11, 2015
This week's free game: 'Wasteland'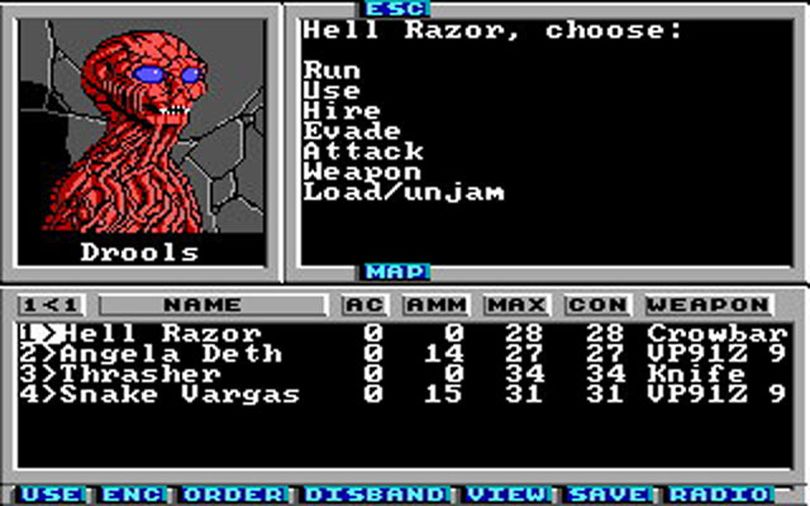 Are you a gamer? Do you like free things? Of course you do!
We here at the Tech Deck are just like you: poor gamers looking for cheap entertainment. And nothing's cheaper than cost-free gaming. Each week, we'll bring you a title (or two or three) you can legally play at home without plopping down a single dollar. If you see games you think we should be featuring on the blog, email us at dang@spokesman.com or kiph@spokesman.com.
Do you like "Fallout"? Thrilled by the idea of discovering another irradiated hellscape populated by monsters, thieves and psychopath? Don't mind old-school RPG mechanics? Well, then, Interplay's Wasteland may be just the game for you. It's available for free from the folks over at Internet Archive, and can be run in your browser. The save function doesn't work, however, which means you'll probably want to keep the game open while you progress.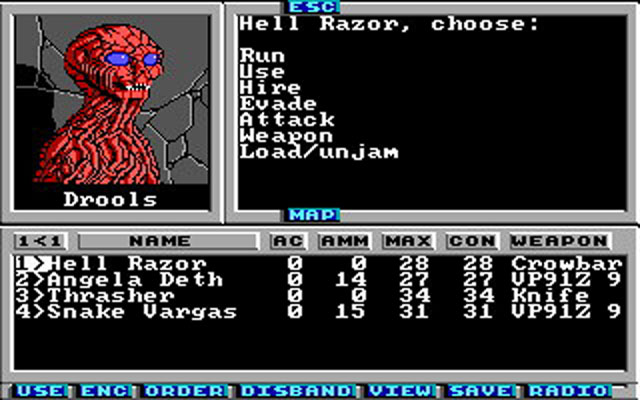 Wasteland popularizes several mechanics that would become staples of the RPG genre in ensuing years. The 1988 title allowed party sizes up to seven characters and used a skill system, popular in tabletop games, to determine which characters could complete certain tasks, like lockpicking or charming a non-playable character. All of these features would appear in Interplay's follow-up game, Fallout, released almost a decade later and would become a more commercially successful series.
Go inside the blog to learn more about Interplay and the sequel to this title, Wasteland 2, released just last year.
Developers took five years to perfect Wasteland for the Apple II, Commodore and PC DOS platforms. Sequels were planned, but later shelved, and Beverly Hills-based Interplay Entertainment moved from a post-apocalyptic nuclear nightmare to the world of fantasy with 1989's Dragon Wars. Interplay preceded Wasteland with the wildly popular Bard's Tale series, a more traditional dungeon-crawling game.
Interplay moved to publishing in the 1990s, releasing games in a variety of genres (fighting: Clayfighter, first-person shooter: Descent, survival horror: Alone in the Dark). In the 2000s, the company faced financial difficulties, eventually selling the rights to their prized franchise, Fallout, to Bethesda Softworks in 2004.
Interplay founder Brian Fargo left the company in 2002, forming inXile Entertainment. A successful Kickstarter campaign in 2012 led to development of Wasteland 2, which released in September. That's a full 26 years after the release of the original.
We won't wait that long to bring you another free game. Just check back next week.
---
---