Mon., Oct. 19, 2015
This week's free game: 'Lunar Lander'
Are you a gamer? Do you like free things? Of course you do!
We here at the Tech Deck are just like you: poor gamers looking for cheap entertainment. And nothing's cheaper than cost-free gaming. Each week, we'll bring you a title (or two or three) you can legally play at home without plopping down a single dollar. If you see games you think we should be featuring on the blog, email us at dang@spokesman.com or kiph@spokesman.com.
Our eyes were turned to the sky once again a few weeks ago when NASA announced that liquid water had been found on Mars. What better way to celebrate a potential landing, one day, than reliving the precision-based gameplay of Atari's 1979 classic, "Lunar Lander," free in your browser? Click below to play the game in HTML from Atari's Classic Arcade website!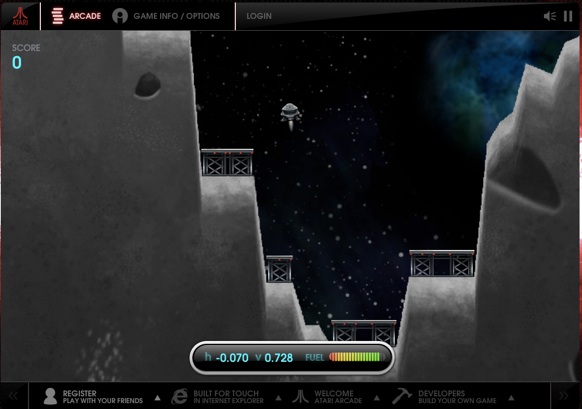 The object of Lunar Lander is to position your spacecraft to land safely on platforms on the moon. You have access to thrusters and can move your ship in a 180-degree arc. Keep an eye on your fuel gauge; if it runs out, you're likely headed for a crash landing!
The original Lunar Lander served as a demo, of sorts, for Atari's vector graphics system. It was the technology used in the much more popular Asteroids game that released a few months later. That game added guns to your ship, which attracted a much wider fan base in arcades.
Jack Burness is credited as the original developer of the game, which was an arcade port of a computer game with the same name released in 1973. That version of the game featured a McDonald's restaurant at one of the landing locations. If you landed safely there, an astronaut would exit the lander and enter the burger joint. If you destroyed it, the game would berate you with text.
What's your favorite game set in space? Let us know in the comments below, and check back next week for another free title in the Tech Deck!
---
---