Mon., Aug. 1, 2016
This week's free game: 'The Bounty'
Are you a gamer? Do you like free things? Of course you do!
We here at the Tech Deck are just like you: poor gamers looking for cheap entertainment. And nothing's cheaper than cost-free gaming. Each week, we'll bring you a title (or two or three) you can legally play at home without plopping down a single dollar. If you see games you think we should be featuring on the blog, email us at dang@spokesman.com or kiph@spokesman.com.
This isn't a game about a mutiny in the West Indies. It's a vertical scrolling marine shooter from the company Orca, which released 14 arcade cabinets between 1981 and the industry crash in 1983. Click below to play "Mutiny," free in your browser from the folks at the Internet Archive!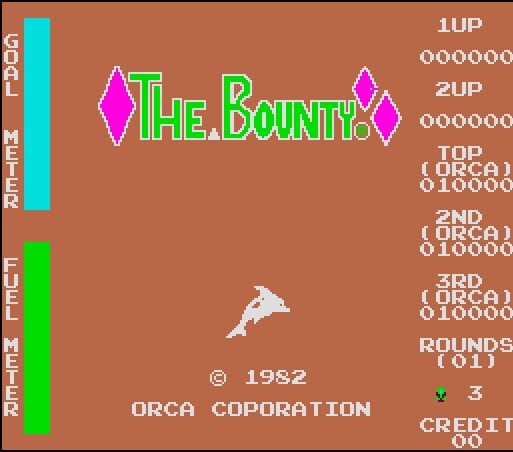 Use the arrow keys to guide your ship through troubled waters, with the left CTRL key providing your limited amount of thrust (watch your fuel meter) and the left ALT key firing missiles from your ship (default controls). Avoid whirlpools, enemy ships and entrenched guns, and if you're running low on fuel there are a ton of oil barrels floating down the river. Which seems perfectly safe.
Not much information has survived about "Bounty" on the Internet. Orca produced a number of early arcade cabinets, most of them either maze games or shooters based on different types of conventional and sci-fi warfare, popular fare for early 1980s quarter-munchers.
Do you have a favorite marine combat video game? Do you remember the Orca "Coporation's" cabinets? Let us know in the comments below, and check back next week for another free game.
---
---