Mon., June 20, 2016
This week's free game: 'Aladdin'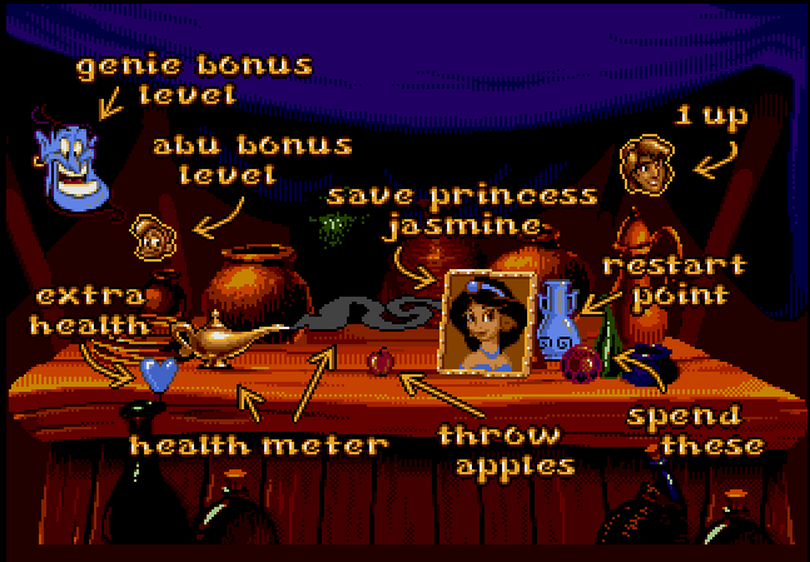 Are you a gamer? Do you like free things? Of course you do!
We here at the Tech Deck are just like you: poor gamers looking for cheap entertainment. And nothing's cheaper than cost-free gaming. Each week, we'll bring you a title (or two or three) you can legally play at home without plopping down a single dollar. If you see games you think we should be featuring on the blog, email us at dang@spokesman.com or kiph@spokesman.com.
Disney's "Aladdin," combining the voice talents of Robin Williams with the posthumous musical stylings of Howard Ashman and the company's talented team of animators, was the biggest box office smash of 1992, raking in $217 million at theaters. Of course it needed a video game counterpart to continue printing cash. The bidding war was so intense that three versions of the game were ultimately made, one for the Mega Drive/Genesis, one for the Nintendo Entertainment System and another for the Super Nintendo. You can play the Sega version, heralded for its graphical continuity with the film, for free by clicking the link below, thanks to the folks at the Internet Archive!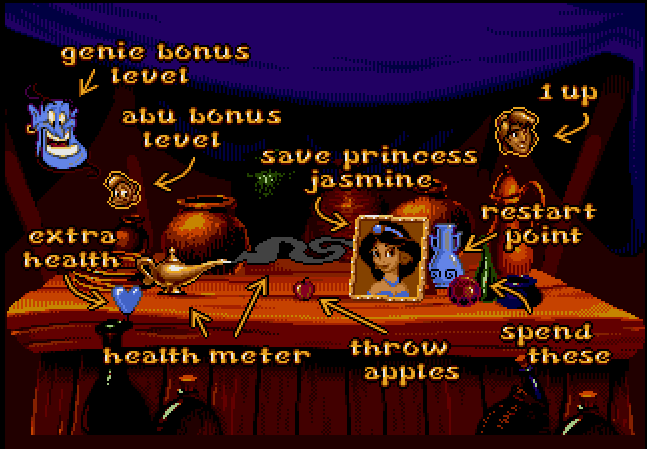 Use the arrow keys to move Aladdin, the right CTRL key to throw apples and the right ALT key to swing your scabbard. The space bar will allow you to jump.
Virgin Interactive handled the Mega Drive port of Aladdin and it was widely considered the superior version of the game. Capcom handled the Super Nintendo version, which had more varied gameplay but lacked the signature look of the film, established in the Sega game because of the close work between the developers of the game and the movie's animators. Aladdin was also armed with a sword in the Sega game, a feature the SNES version did away with.
Both games released in November 1993, a full year after Aladdin released in theaters. Despite this, Aladdin was the Mega Drive/Genesis' third best-selling game of all time, losing out only to the first two installations of the "Sonic the Hedgehog" series.
What's your favorite video game based on a film (we all know the correct answer to that question, don't we)? Did you prefer the Sega or Nintendo version of the Agrabah-based adventure? Let us know in the comments below, and check back next week for another free game.
---
---