Mon., March 14, 2016
This week's free game: "Zaxxon"
Are you a gamer? Do you like free things? Of course you do!
We here at the Tech Deck are just like you: poor gamers looking for cheap entertainment. And nothing's cheaper than cost-free gaming. Each week, we'll bring you a title (or two or three) you can legally play at home without plopping down a single dollar. If you see games you think we should be featuring on the blog, email us at dang@spokesman.com or kiph@spokesman.com.
The ability to fly and shoot was nothing new to arcade gamers in the early 1980s, but Sega's "Zaxxon" title earned plaudits for its realism and cutting-edge graphics when it hit arcades in 1982. You can play the flight combat simulator for free in your browser by clicking below, thanks to the folks at the Internet Archive!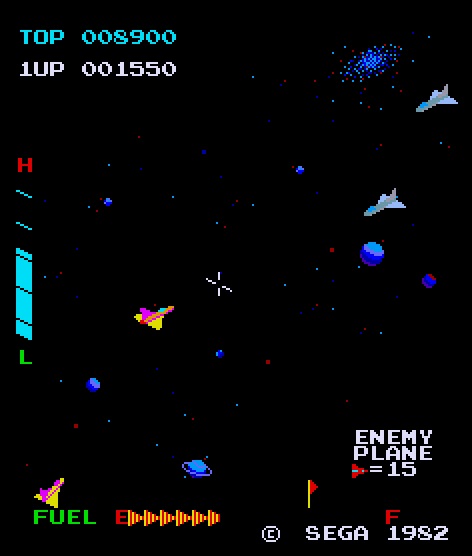 Zaxxon has inverted flight controls, meaning you'll press up to dip down and down to climb up. Use the left CTRL key to fire. The graphics, heralded in their day, may be a bit jarring at first, but you'll soon have the hang of dodging missiles and concrete walls as you scroll forward. Make sure to watch your fuel gauge at the bottom of the screen - you can increase your fuel by shooting periodic drums.
Zaxxon was one of the first video games to display shadows, showing the position of your fighter craft on the two-dimensional plane below. It's also the first known video game to receive a TV commercial. Paramount Pictures shot a spot for the game at a cost of $150,000, according to the New York Times. That's roughly $368,000 in 2016 dollars. By comparison, the marketing for Grand Theft Auto V is estimated at somewhere between $70 million and $110 million.
Sega had a hit with Zaxxon, but it wasn't the first game the company produced for arcades. That was, unsurprisingly, a Pong clone released in 1973. I will always remember Sega's arcade offerings for the 1993 Jurassic Park tie-in that had you sitting inside a jeep and blasting away at dinosaurs.
What's your favorite Sega arcade game? Do you dig the isometric flight combat simulator? Let us know in the comments below, and check back next week for another free game.
---
---