Mon., Oct. 24, 2016
This week's free game: "Beyond Good and Evil"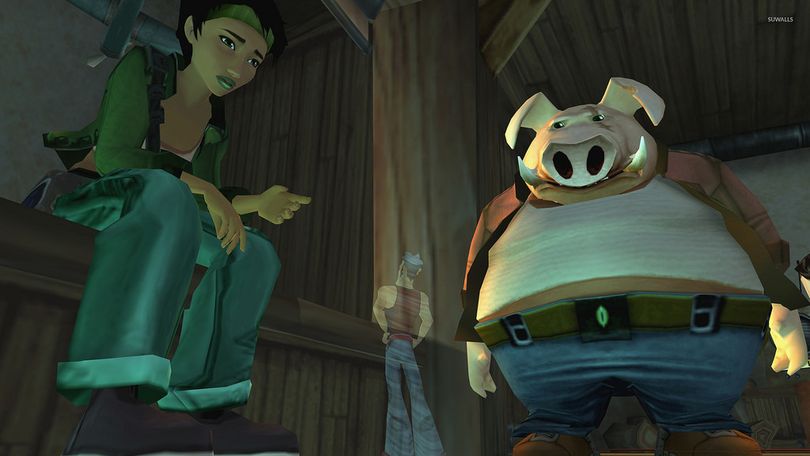 Are you a gamer? Do you like free things? Of course you do!
We here at the Tech Deck are just like you: poor gamers looking for cheap entertainment. And nothing's cheaper than cost-free gaming. Each week, we'll bring you a title (or two or three) you can legally play at home without plopping down a single dollar. If you see games you think we should be featuring on the blog, email us at dang@spokesman.com or kiph@spokesman.com.
Upon its first release, "Beyond Good and Evil" was a miserable seller. Critics loved its story and gameplay, which borrowed heavily from several disparate genres, including science fiction, fantasy and political intrigue, but the mainstream did not. The title, developed by legendary Ubisoft designer and writer Michel Ancel, quickly gained a cult following, and a high-definition re-release made its way to the Xbox 360 and Playstation 3 in 2011. You can play the original version on your PC as part of Ubisoft's 30th anniversary celebration. Just click below!
To download the game, you'll need a U-Play account, part of Ubisoft's online service. If you've played Watch Dogs, The Division or any of the company's Assassin's Creed titles, it's likely you already have one that you can log into. You'll also need the Uplay application for your PC, which you can download directly from the Ubi 30 website linked above.
In Beyond Good and Evil, you play as Jade, a photographer who's fighting against an authoritarian regime that has seized power during an alien invasion. Your porcine partner, Pey'j, joins you on a quest that eventually topples the government, but a post-credits scene has teased fans of the game for more than a decade. Luckily, Ancel and Ubisoft announced earlier this month a long-gestating sequel is in pre-production, following the smashing success of Rayman: Origins.
Did you play Beyond Good and Evil the first, or second, time around? What are your hopes for the announced sequel? Let us know in the comments below, and check back next time for another free game.
---
---