Mon., Oct. 14, 2019
This week's free game: Destiny 2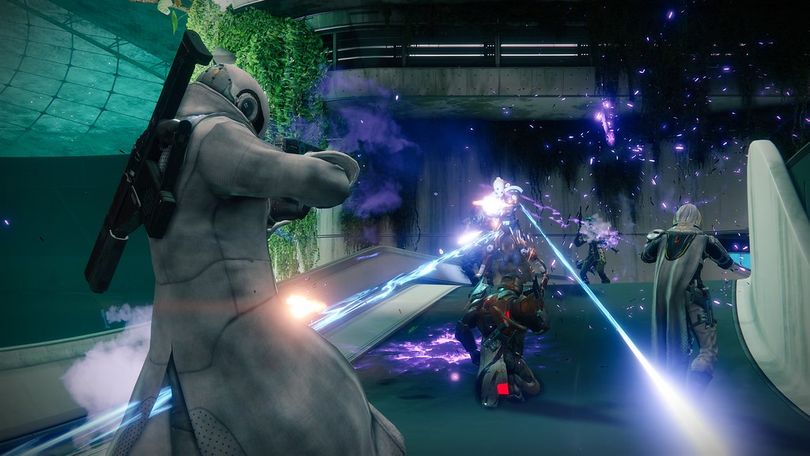 Are you a gamer? Do you like free things? Of course you do!
We here at the Tech Deck are just like you: poor gamers looking for cheap entertainment. And nothing's cheaper than cost-free gaming. Each week, we'll bring you a title (or two or three) you can legally play at home without plopping down a single dollar. If you see games you think we should be featuring on the blog, email us at kiph@spokesman.com.
It's been a couple years since we last brought you a free title, and in that time there's been an explosion of free-to-play titles. Just this past weekend, a black hole swallowed the world of pop culture behemoth "Fortnite" whole.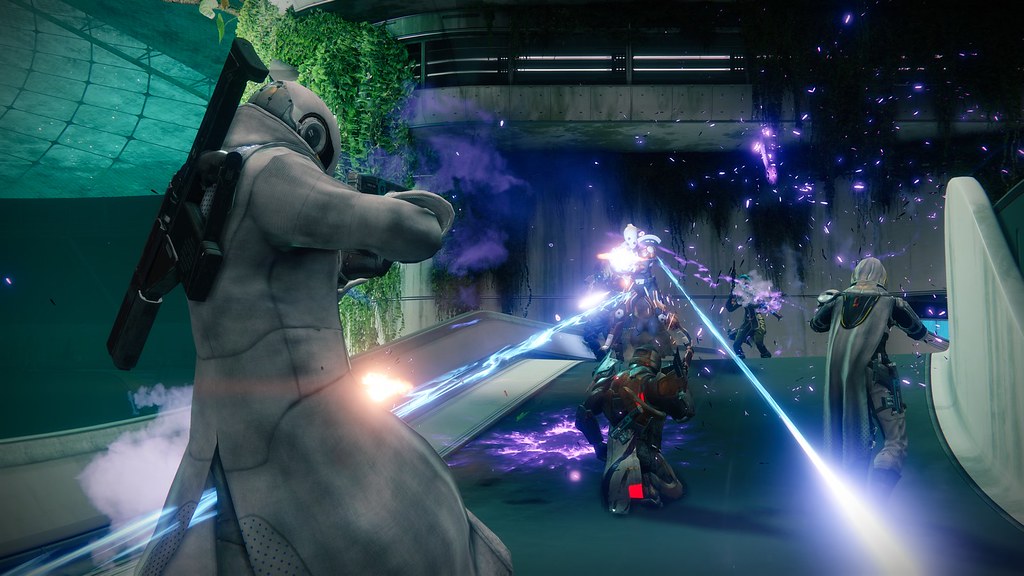 The biggest surprise to the free-to-play world may be Bungie's space opera shooter, "Destiny." The developers of the seminal first-person shooter "Halo" split with Activision in January, hastening the franchise's jump to a free model. If you've yet to pick up the loot shooter time sink that is "Destiny" to this point, now's your chance on Playstation, Xbox and PC, through Steam.
Click the link below and scroll down to "Play for Free," then select the platform (PS4, Xbox One or PC) that you want to play Destiny on. The link will take you to a download page.
A word of warning: Destiny is a shooter that will often require you to jump into action with other players via the Internet. If you don't have an Xbox Gold or Playstation Plus subscription, some of the functionality of the game may not be accessible.
Since launching in 2014, the Destiny series has been both praised for its mechanics and pilloried for its dedication to "the grind," a phrase that refers to the massive amounts of time you'll invest to get the best weapons and defensive armaments to play the game with and against high-level players. If just popping some evil aliens' heads is your idea of a good time, though, you'll likely enjoy this free slice of the Destiny universe.
In the game, you play as a Guardian, an ancient being capable of resurrection. Your charge is to defend Earth and its inhabitants from a sinister force known as the Darkness. Destiny 2's main campaign sees you fighting a race of aliens known as the Cabal, which have more than a passing resemblance to the Roman invading forces of antiquity. Your journey will take you to the reaches of the Milky Way galaxy in an effort to rescue the Speaker, an enigmatic figure who may or may not hold the key to saving the planet from evil.
That's about all you need to know. Sure, there are dozens of hours of cutscenes, player commentary videos and lore descriptions you could dive into if you like (and, oh boy, did I back in the early days of 2015). Suffice to say if you enjoy "Halo," "Star Wars" and Arthur C. Clarke in any amount, you'll find something to like in Destiny if you haven't played, yet.
That's it for this week. We'll try to keep you apprised of free games in the future, both of the "free-to-play" kind as well as classic titles that are accessible once again.
---
---