World Court
With Eric Edelstein, Lisa Fortier, Tommy Lloyd, Matt Santangelo, and Sam Adams
Nov. 4, 2019, 7 p.m.
The Bing Crosby Theater - 901 West Sprague Ave, Spokane, WA 99201
Preview of 2019-2020 Gonzaga men's and women's seasons with Spokesman-Review journalists and Gonzaga coaches, told through the lens of the teams' international recruiting and international travel.
Who to Expect Eric Edelstein Lisa Fortier Tommy Lloyd Matt Santangelo Sam Adams
Former Zags Attending
Get your free signed poster!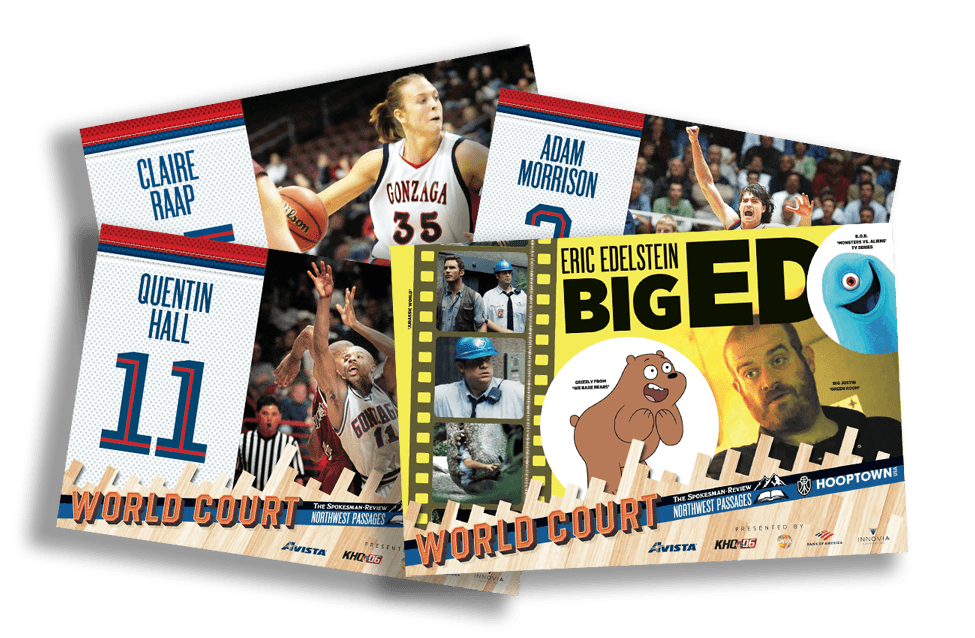 Mike Nilson
Jeff Brown
David Pendergraft
Ryan Floyd
Richard Fox
Cory Violette
Casey Calvary
Derek Raivio
Mike Hart
Zach Gourde
Eric Edelstein
Adam Morrison
Matt Santangelo
Quentin Hall
Lisa Fortier
Tommy Lloyd
Shaniqua Nilles
Laura Stockton
Claire Raap
Stephanie Hawk
Jazmine Redmon