Fri., March 18, 2011, 10:28 a.m.
What age do you wish to live to?
In our newspaper yesterday, an Associated Press story reported that the U.S. life expectancy had reached the all-time high -- 78 years and 2 months.
For a few years now, I've floated a theory with any futurist types I interview. I tell them I don't think the baby boomers will have as much longevity as predicted. Nor live as long as our parents' generation.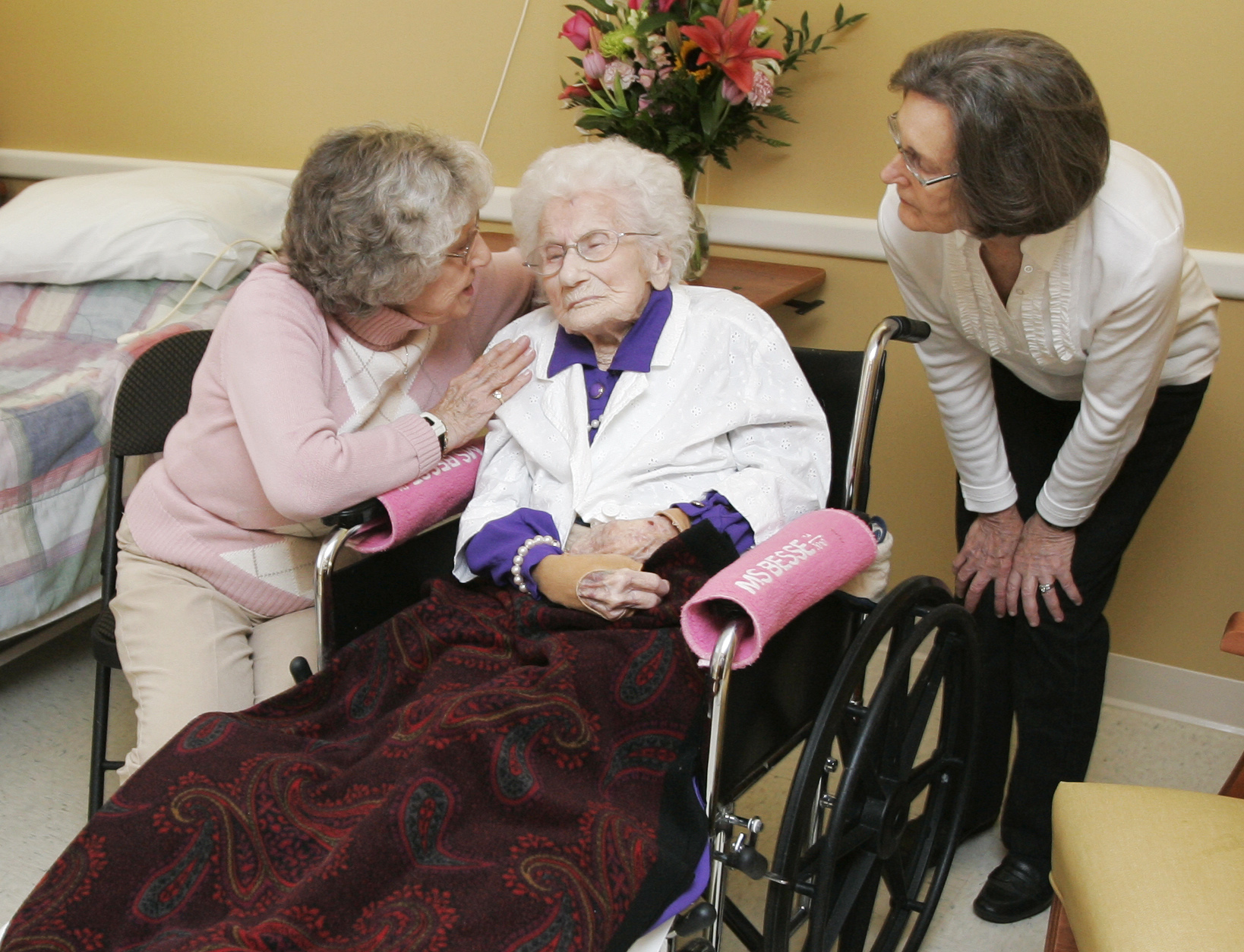 The reasoning? Boomers were the first junk food generation. In the teens and 20s, part of the drug culture. Now, as sandwich generation folks, we're squeezed on both sides. Stress is a killer. And finally, I don't think boomers are as tough as the Greatest Generation. Also, ask any boomer how old they want to be when they die and most mention the late 70s or early 80s.
No one I talked with agrees, of course. All the studies, including the one reported yesterday, show longevity increasing.
In my stubborn mind, the jury is still out.
About the photo: Besse Cooper, 114, sits in her wheelchair while daughter Angie Tharp, 82, left, and daughter-in-law Edith Cooper, 72, talk to her after a ceremony in which Guinness World Records recognized her as the word's oldest living person, at the nursing home where she lives, Thursday, March 10, 2011, in Monroe, Ga.
(AP Photo/John Amis)
---
---