Sun., May 8, 2011, 3:53 p.m.
Age and illness: The great leveler
The photo of Osama bin Laden, looking old and gray, in the dingy room watching his old speeches on old tapes on a television screen reminds me of the times I've heard -- and read of -- people encountering a scary or mean person from their childhood who is now an old person and powerless.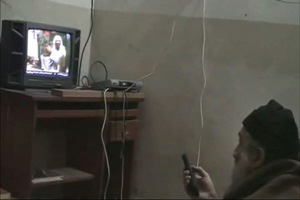 They often wonder what they ever feared, now that the scary person is so pathetic.
Sometimes, older age is a great leveler. In bin Laden's case, indeed.
---
---