One thing you'll see in this blog on occasion is the announcement, or the prediction, of technologies or ways of life that are dying off in our culture.
Ideas, technology and trends have a life cycle and eventually die, too. Just like humans.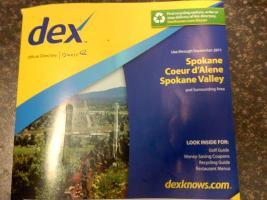 In today's Spokesman-Review, we ran a Los Angeles Times story about the San Francisco Board of Supervisors voting to restrict delivery of the Yellow Pages to houses and businesses that really want them.
It's a move to cut out paper waste, but how many years will it be until the Yellow Pages disappear entirely, replaced by computer and cell phone apps? Or until business advertising is implanted directly into our brains.? Just joking on that. I hope…