Secondhand smoke and the brain
Some of us in our 50s and beyond often comment about growing up in smoke-filled homes. Almost all the parents of my childhood smoked.
My husband's father was an insomniac and smoked all night in bed, in between reading. (My mother-in-law lived into her 90s, despite sharing a bedroom with the chain-smoking reader hubby, so no apparent long-lasting damage there.)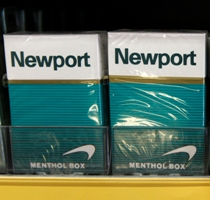 Anyway, a recent National Institutes of Health report listed all the dangers of secondhand smoke: 50,000 deaths attributed to it, same brain changes for the nonsmoker as the smoker, a propensity to smoking later in life for kids raised around smoking adults.
Makes me wonder how any of us made into adulthood, surrounded by the haze.
DId your parents smoke in your home? Any lifelong effects you can trace from it?
(AP file photo)
---
---