Mon., Feb. 16, 2009, 9:28 a.m.
Hall: A Rebel Without A Text Message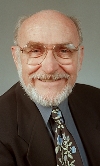 If you love somebody and you want to say so other than to her face, is it classier to do that by deliberate illiteracy? Or is it cooler to use that same textable cell phone to call her instead and let her relish the sound of your actual voice trembling with affection and passion? Apparently that is an ignorant question. I suspect the texters are caught up in the game of showing off how much you can say in the fewest letters possible, providing they use the same style of condensed fadspeak that everyone else is using. In other words, texting is like jeans. If you don't use the same style as everyone else, you're not with it/Bill Hall, Lewiston Tribune. More here.
Question: How are you in adapting to the latest electronic gadgets and means of communication, like texting?
---
---