Fri., July 2, 2010, 1:32 p.m.
Walker Compared Me To Whom?
Dave Walker has bad-mouthed me from the time that he finished his term on the City Council some time back, largely I suppose because he didn't like the fact that I kept the heat on then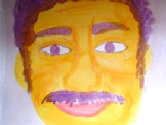 mayor Steve Judy. Walker was one of the biggest allies of the Boy Mayor's mediocre administration. Also, he continues to be an unabashed hydroplane race fan. In fact, he created a Web page ballyhooing the old Diamond Cup races. Why am I telling you this? Seems Walker compared me to Richard Butler today for having the audacity to bring up the riots of the 1960s as one of the reasons for the suspension of the hydroplane races. Here's his quote today from Facebook: "If a vote were held to determine the one person who has done the most negative damage to North Idaho it would be a tossup between Richard Butler and Spokesman Review hack DF Oliveria. Why does he always work so hard to beat down CdA and North Idaho?" Seems Walker has forgotten this community voted 3-to-1 against allowing hydroplane races to return to North Idaho. If he'd bother to check the newspaper reports of the day, he'd recall that the oldtimers who voted against resurrecting the races remembered the riots. I could respond to Walker's venom and hatred in kind. But the fact that he'd compare me to the dead Aryan Nations leader probably is all that you need to know about him any way/DFO.
---
---