Mon., Oct. 1, 2012, 9:21 a.m.
Costello: Media Distrust Rather High
Here's something I'll bet you didn't know. More than 70 percent of all U.S. combat deaths in Afghanistan have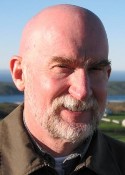 been suffered since President Barack Obama took office. But when was the last time that you heard a somber-faced evening news anchor memorialize a "grim milestone?" Not since Jan. 20, 2009. That should give you a sense of why, according to a Gallup poll released Sept. 20, 60 percent of Americans no longer trust the news media. That level of distrust was the highest ever recorded in the history of the Gallup Poll. The NFL replacement referees might poll higher in Green Bay, Wis. And if anyone cares to understand the roots of the public's distrust, one needs look no further than the week of exceptionally dishonest reporting prior to the poll's release/Michael Costello, Lewiston Tribune. More here.
Question: Why don't you trust the media?
---
---