Tue., April 23, 2013, 11:34 a.m.
My 2 Cents: Will Sandi Run Again?
I know that Mayor Sandi Bloem would like to return as mayor for a fourth, four-year term. And she deserves to be re-elected. No mayor during my nearly 30 years in Coeur d'Alene has accomplished as much as Bloem. Under her guidance, as Downtown Coeur d'Alene president and then mayor, the town has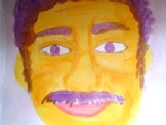 upgraded the central business district, helped launch Riverstone, landed a Kroc Center, built the Coeur d'Alene Library, laid the infrastructure for the future education corridor, extended the Centennial Trail. And is in the process of upgrading McEuen Field, which, I believe, will dazzle us when opened this fall. Any community would give a proverbial arm and a leg to have a mayor like Bloem. Yet, I rate her chances of winning re-election at less than 50-50 -- no matter which uber-con "Republican" challenges her. The naysayers (who have opposed the Bloem administration and urban renewal for a decade) and radical political activists have reached critical mass. Also, Bloem would face a referendum for pushing ahead with reconstruction of McEuen Field. She narrowly missed a recall election a year ago when a petition drive narrowly failed. Her political enemies are embedded in the dominant Republican Party. They have foot soldiers to knock on doors and slime Bloem. They'll have money, too. The goal of the radicals is to put a Republican -- their kind of Republican -- in every nonpartisan local office. The only reason these activists haven't succeeded in shutting down progress in the Lake City is that they haven't gained majority of City Council and North Idaho College seats. They have overthrown the Coeur d'Alene School Board through the ballot box and appointments. But there main goal all along has been to topple the Coeur d'Alene mayor and Councilman Mike Kennedy, who has accomplished much but carries the Scarlet Letter (D = Democrat) on him. Bloem and the council will be lost to the radicals if Reasonable Republicans, business leaders and Independents in Coeur d'Alene continue to watch from the sidelines as the radicals propandize and continue to beat up good leaders in their cyber forums and GOP gathering places. Edmund Burke nailed it when he said: "All tyranny needs to gain a foothold is for people of good conscience to remain silent"/DFO.
---
---