Tue., Dec. 31, 2013, 10:59 a.m.
DFO: Where To We Go From Here?
I don't do blog gut checks as much as I used to. After almost 10 years of feeding this cyber beast, I have developed a system for posting and commentary that works for me -- and for most of you. Huckleberries Online has evolved into a blog that has a moderate (by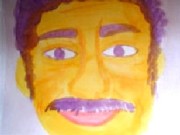 Idaho standards) to center-right approach to posts and commentary. Some have complained that Huckleberries had too much of a slant over the last 18 months, from the attempted recall of Mayor Sandi Bloem and 3 council members through the 2013 Coeur d'Alene School Board and Coeur d'Alene City Council elections. I remind those who felt this way that Huckleberries is an opinion blog that posts news stories, not a straight-up news blog. However, I make no apologies for siding with individuals whom I felt had served this community well -- and found themselves under attack from the usual suspects. Also, I make no apologies for siding with candidates who offered an even-handed approach to local government rather than an ideological or partisan one. I felt Coeur d'Alene was at a cross-roads -- and that I couldn't afford to sit back passively and allow events to take their course as they did in the less-than-stellar 2011 Coeur d'Alene council elections. I don't expect to approach the legislative and courthouse elections with the same passion as I had over the past 18 months. After all, they're truly partisan ones. However, I'm concerned that the dominant ULUC/Pauler/Rally Right wing of the local GOP engineered a takeover of the county clerk's office. Time will tell if new Clerk Jim Brannon can handle the job. He might surprise us. Meanwhile, I'll continue to support qualified candidates over ideologues here/DFO.
Question: What changes would you like to see to Huckleberries Online in 2014?
---
---