Wed., Jan. 2, 2013, 3:57 p.m.
'Hobbit' Is 'Lord Of The Rings' Redux
If you haven't yet seen "The Hobbit: An Unexpected Jurney," you might be interested in the review that I recorded for Spokane Public Radio: I was doubly prepared for my "Hobbit"-viewing experience. For one, my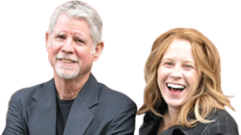 wife and I had just taken a 12-day cruise around New Zealand, the filming site not only for much of Peter Jackson's adaptation of "The Hobbit" but also for his earlier adaptation of author J.R.R. Tolkien's "Lord of the Rings" trilogy. One of the cruise highlights involved our touring "Hobbiton," the sheep farm-turned-movie set that had been transformed into a reproduction of the Hobbit shire Bag End. Our time in Hobbiton gave me the chance to annoy my brother Randy as we watched Jackson's new film. Every time the shire would be featured on-screen, I would turn to him and whisper, "I stood right there" or "That's exactly how it looks" or "Even you could fit through that little door." You know how brothers are/Dan Webster, Dually Noted. More here.
Question: Any props for "The Hobbit" from those of you who have seen it?
---
---