Mon., Jan. 7, 2013, 10:06 a.m.
Superintendent Seeks Added Security
Coeur d'Alene Superintendent of Schools Hazel Bauman sent the following email re: proposal to beef up security at district schools to patrons over the weekend:
As we prepare to welcome your children back to school I wanted to reassure our families, employees and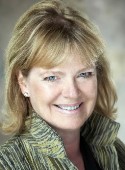 community that safety is an ever-present priority within the Coeur d'Alene School District. Public schools are a sanctuary for learning where students, teachers and parents need to feel safe. Sadly, the current reality is that there is no absolute guarantee of protection from senseless acts of violence. While last month's tragic events in Connecticut cannot paralyze us from getting back to teaching and learning, we wouldn't be a school district of excellence if we didn't use this opportunity to learn from this tragedy and incorporate new strategies into our district's crisis intervention and security enhancements. Over winter break, I led our district's administration team through the process of identifying enhancements to our schools to reduce the risk for a similar tragedy to happen here. More here.
Question: Do you support Superintendent Bauman's proposal to increase the M&O budget by $1M to upgrade security at the Coeur d'Alene district's 17 schools?
---
---