Tue., July 30, 2013, 9:12 a.m.
Costello: Weiner Folos Familiar Script
Well, I've got to hand it to Anthony Weiner, aka "Carlos Danger." While the consensus of opinion holds that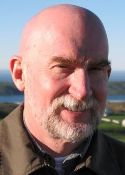 Weiner is an undisciplined, narcissistic, megalomaniacal fool, I'm thinking that he might be the Democratic Party's preeminent political genius. After all, we're talking about the Democratic Party. That's an alternate universe that normal people don't understand. The Democratic Party is the party of dysfunction. The party panders to dysfunctional people and the party is strengthened as more and more Americans embrace dysfunction/Michael Costello, Lewiston Tribune. More here.
Question: Can Weiner survive this latest bout with sexting?
---
---