Mon., Oct. 7, 2013, 2:57 p.m.
DFO: Don't Divide My City
In the comments section, Reagan Repub makes a statement that caught my eye: "Do not underestimate Ms. Copeland. There is a huge anti-incumbent mood (despite folks who live south of Harrison or post on HBO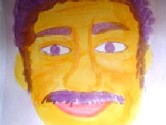 who love Woody) it may be Amber that is sitting in the top two on election day and not Woody." Of particular note is the comment "despite folks who live south of Harrison." Usually, Republicans accuse Democrats of participating in wedge politics, trying to pit one demographic group against another. Here, some local Republicans, including mayoral candidate Mary Souza, are trying to pit one part of Coeur d'Alene against another. Reagan Repub seems to think the old part of town, south of Harrison, is in the Bloem administration camp, for some reason, while the rest of us are have-nots. During the mayoral debate last week, Souza brought up at least three different times that downtown Coeur d'Alene has received too much focus. As someone who lives in the underserved area (Mary's words, not mine) along the "15th Street corridor," I'm delighted that the downtown, which produces more than its share of property taxes, has received a significant upgrade. I spend much of my leisure time at the library, walking along the waterfront, enjoying the public art, listening to music, schmoozing in coffee shops, and occasionally dropping by stores. A vibrant downtown enhances the entire community. I'm not falling for the attempt by an out-of-towner to divide my community. East Sherman needs TLC. Ditto Midtown and the 15th Street corridor. The new administration can take care of that. During its 12 years, the Bloem administration took care of Job 1, the downtown and the Spokane River waterfront. And we're all better off for it/DFO.
---
---