Wed., Oct. 9, 2013, 3:36 p.m.
Clark: Don't Let Him Hear A Mike
What would it take to get George McGrath to stay home and watch Monday Night Football? Or maybe take a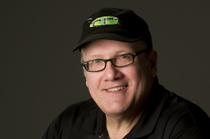 vow of silence? I pose these questions with all due respect for George, who is a pleasant-enough fellow and has always treated me well. But after the fourth or fifth time of hearing this 76-year-old curmudgeon pop off during the City Council meeting I attended a week ago, I began to experience an emotion that I didn't think was possible. I started feeling – gasp – sorry for council members/Doug Clark, SR. More here.
DFO: At the Coeur d'Alene candidates' forum last week, Woody McEvers briefly discussed how some audience members use the public comments portion to tee off on the council, which has to grin and bear it. I've heard enough public comments in my 43 years of newspapering to know that some people shouldn't be allowed near a council microphone. If Souza, Gookin & Co. take control of the council, I can't wait until someone starts badgering them meeting after meeting. Then we'll see how they react to incivility. Thoughts?
---
---