Thu., April 3, 2014, 1:08 p.m.
Litterbugs Trash Shooting Spot
One Idaho man has had enough of people trashing one of his favorite spots to shoot near Hayden Lake. People were leaving behind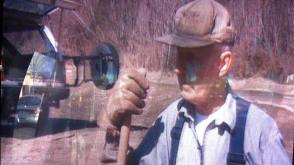 shot-up junk. Bob Balser led a crew of volunteers on Wednesday that picked up all kinds of trash at the Hayden Creek shooting pit. "Small refrigerators, beds, I mean you name it - television sets," said Balser. "I talked to one of the officers, the other day. They got a guy here, he was unloading a davenport." Bob said he has picked up all kinds of items. "I found part of a pineapple out here today that they brought out and shot. Can you believe that one?" said Balser. Wednesday's cleanup was the third time Balser has led an effort to clean up the area/Taylor Viydo, KREM. (Photo: KREM)
Question: Have litterbugs trashed one of your favorite recreation spots?
---
---