Thu., April 3, 2014, 9:03 a.m.
Some Drivers Should Avoid Idaho
Darien Roseen says an Idaho State Police officer had no reason to detain him and search his car for marijuana other than his residence -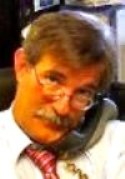 he lives in both Washington and Colorado, states where recreational use of pot is legal. Let's hope he's wrong. Let's hope his lawsuit against the ISP is riddled with exaggerations and distortions. Let's hope when the state police get their day in court, they can explain why a trooper would accuse a 69-year-old retiree of transporting pot into Idaho, detain him and spend hours searching his vehicle. Because if Roseen's account holds up, it's another black mark against Idaho's law enforcement community/Marty Trillhaase, Lewiston Tribune. More here.
Question: Do you think this is a legitimate case?
---
---