Mon., April 7, 2014, 8:19 a.m.
Viewtiful CdA Doesn't Need Hyperbole
Like many Coeur d'Alene-area residents, Suzy Sindelar was surprised when tourism writer Steve Winston used terms like "gas-lit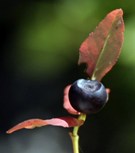 streetlamps," "cobblestone" streets, "alpine lake" and 7,000-foot mountains to describe the Lake City. Winston's hyped descriptions were contained in an article naming Coeur d'Alene as the top "Mountain Town" in the USA. A stickler for accuracy, Suzy challenged Winston's description in an email to him – and got this response: "In answer to your question … Yes, I have been to Coeur d'Alene. I was there about three years ago. And in some of my wording in this article, I was apparently not entirely accurate. I believe the sidewalks – at least in part of the town – are red-brick, not cobblestone. So I did use a poor choice of words there. And I believe, as well, that I should have used the word 'style' in describing the streetlamps … as in 'gas-lit-style.' I don't believe there's a town in America that has actual 'gas-lit' streetlamps anymore." Winston was surprised by the reaction of Sindelar and other locals to his upbeat report about the Lake City/DFO, SR Sunday Huckleberries. More here.
Other weekend SR columns:
Question: How often do you brag on the beauty of the Coeur d'Alene area?
---
---