Thu., April 24, 2014, 3:16 p.m.
End Notes: Is Heaven For Real?
I saw the movie "Heaven is for Real" the other day. After reading the book, I wondered how the story would translate from pages to screen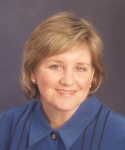 -- never very well for spiritual journeys, is my experience. But the story has added interest for me: the family is related to our good friends. "They are just very nice, regular people," my friend tells me. "Not whacko or likely to create such a story." Colton Burpo is a four-year-old child who ends up on the operating table, does not clinically "die," but comes close. He awakens and throughout the days ahead he casually describes what he saw, historical formation he could not possibly have known. Colton offers great descriptions of heaven with a gentle Jesus and giggling angels/Catherine Johnston, End Notes. More here.
Question: Do you think heaven is for real?
---
---