Tue., Feb. 11, 2014, 1:27 p.m.
Editor's Notes: Reporting On Olympics
I have been meaning to share links to stories that my colleagues in the Ball State at the Games project have done this week. The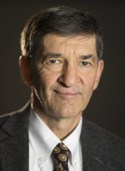 twenty-two students and two translators are not eligible for official media credentials, so they have faced the daunting task of writing about athletes, spectators and the sites of the Olympic Games with limited access. After today, the group will have two more complete days of reporting time before it departs for Moscow and the trip home on Saturday. A number of stories remain incomplete, but the students are expected to finish as many of them as possible before their immersive learning experience concludes/Gary Graham, Editor's Notes. More here.
Question: Did you ever take a college journalism class, with the thought you might some day work in the media?
---
---