Tue., Jan. 28, 2014, 9:04 a.m.
How Mitchell Can Challenge Risch
Because Idaho is considered the most Republican state in the nation few political prognosticators, whether in Idaho or the nation's capital,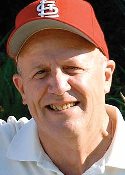 believe Boise attorney Nels Mitchell has a snowball's chance of defeating the long-serving Republican officeholder. There's one big caveat, though, and that comes down to a question of money, as in: Can Mitchell raise enough to pound away on three vulnerabilities for which Sen. Jim Risch has no adequate response? If Mitchell can get the funding to saturate the major television markets with good ads exposing these "wounds," at a minimum he can make what many expect to be a runaway Risch victory into a much narrower race/Chris Carlson, Carlson Chronicles. More here.
Question: Do you plan to vote for U.S. Sen. Jim Risch in November?
---
---