Mon., July 28, 2014, 8:33 a.m.
Nonini: Par For The Course
In response to Len Crosby's My Turn article "Nonini response shocks veterans"… Senator Nonini is known for his lack of communication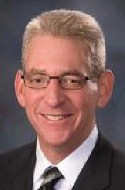 with we the people. His no vote and lack of response on the Mental Health Crisis Center for CDA and now his lack of response to your Veterans Home in North Idaho are par for his course. I am not shocked at his lack of representation to his constituents because this is his normal behavior. I am, however, shocked that he allowed his wife to respond in such a demeaning manner. Goes to show how the Noninis are in it for the money and don't really care about any other issues. If I were in Bob's shoes, I'd be quite embarrassed by his wife's actions and words. But wait…is it possible that Cathyanne did not discuss this with Bob prior to her writing it? Like I said, no communication, par for the course!/Joanne Lokken, Coeur d'Alene, letter to the editor, Coeur d'Alene Press.
Question: I'm surprised that Nonini hasn't set this right already by apologizing to the veterans. Are you?
---
---