Wed., June 25, 2014, 11:50 a.m.
To Change Her Name Or Not
In the past couple of months the questions about my last name have changed. For most of my life it's been: How do you pronounce it?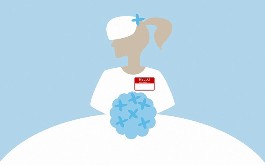 (WAHN-a-nin.) And where's it from? (It's Finnish.) Now the question — from friends, colleagues, strangers — is one without a simple answer: Are you changing it? If feminism of the past half-century has any solid, irrefutable victories, it may be the frequency with which this question is asked. A bride can now answer that question in any way she chooses. There are no assumptions. Anything goes. And even though the vast majority of women still take their husband's names, and even though only a fraction of couples choose something that bucks tradition entirely, it's at least one area where most people have accepted a woman's right to choose for herself/Lisa Waananen, Inlander. More here.
Question (for Women of HBO): How did you decide whether or not to change -- or hyphenate -- your name when you married?
---
---