Mon., March 24, 2014, 10:38 a.m.
How Closed Primaries Hurt Fulcher
Last week a veteran of Idaho Republican politics pitched to me a simple case for a big reason the outsider candidates – insurgent or Tea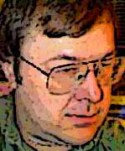 Party-aligned by other verbiage – are unlikely to do well in the May primary elections. The idea is that many pro-Republican voters do not self-identify as Republicans. They may consider themselves "conservative" (a slippery term these days, but employed in self-definition) and may vote for Republicans, but they don't really consider themselves part of the party. These people are individualists and by inclination not joiners. Many of them may decline to sign a paper identifying themselves as Republicans. And that could impair the base of support for the insurgency campaigns, such as for Russ Fulcher for governor and Bryan Smith for Congress/Randy Stapilus, Ridenbaugh Press. More here.
Question: Could it be that we've been looking at the closed primaries incorrectly -- that those willing to identify themselves as Republicans are more mainstream Republican that the Unaffiliateds?
---
---