Mon., March 31, 2014, 8:47 a.m.
Costello: Dems Try To Switch Topics
After capturing power in 2008, the Democratic Party gave us the stimulus package (a total failure). They gave us Obamacare, a failure of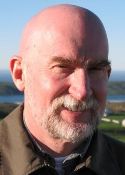 such proportions that Democratic pollster Celinda Lake urged her party's candidates to run from it this fall. They have given us a childishly naive foreign policy, which has given us the so-called "Arab Spring" with all its horrors, and enabled a newly aggressive Russian imperialism. Democrats have given us "green energy" policy that has imposed higher energy prices, higher food prices and a string of government-underwritten bankruptcies. Student loan debt has surpassed $1 trillion and unemployment for college graduates hovers at an historic high. The International Monetary Fund predicts that China will surpass the U.S. as the world's largest economy before President Obama leaves office. Mission accomplished/Michael Costello, Lewiston Tribune. More here.
Question: Do you think Democrats will run away from Obamacare and the Obama administration this campaign season?
---
---