THURSDAY, FEB. 3, 2011, 6 P.M.
Prosecutors want Sanders off cases
SEATTLE (AP) — Prosecutors in five Washington counties want former Supreme Court Justice Richard Sanders barred from continuing to rule on cases — an effort he calls a blatant a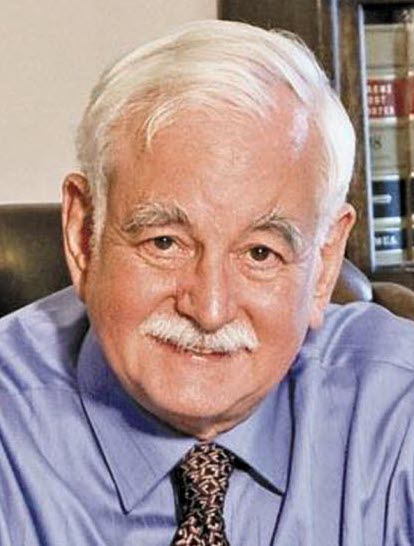 ttempt to manipulate the court.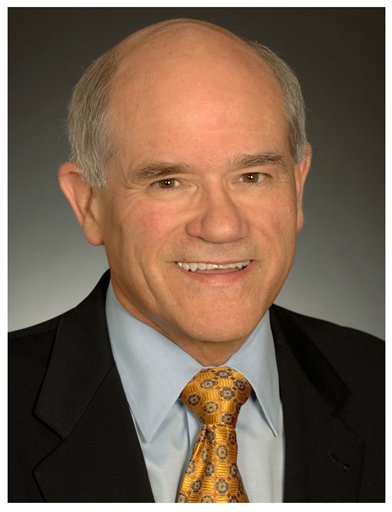 Sanders (left) was narrowly defeated by Charlie Wiggins (right) in his bid for a fourth term last fall, and his tenure on the court expired last month.
Following historical practice, the remaining justices gave him an extra two months to wrap up the 70 or so cases in which he heard arguments that the court has not yet ruled on.
Previous temporary appointments of justices have garnered little attention, but the one given to Sanders — a self-described libertarian who often sides with defendants — raised the ire of prosecutors from King, Clallam, Snohomish, Skagit and Grant counties.
They asked the court to revoke it on the grounds that the state Constitution allows only judges or retired judges — not defeated ones — to be appointed pro-tem.
The high court unanimously rejected the requests without explanation.
"It doesn't appear that there's any mechanism that allows him to be appointed as a pro-tem, so he probably shouldn't be appointed as a pro-tem," said Grant County Prosecutor Angus Lee. Sanders said Thursday the prosecutors singled him out because they don't like his views.
Click the link below to read the rest of the story by Associated Press writer Gene Johnson.
"Plain and simple, they see me as a potential vote on the other side of whatever they're trying to accomplish," he said. "My defeat from the court has emboldened them. They think they're going to take over the show, I guess."

For prosecutors — and defendants — the stakes are high. Since his term expired, Sanders has twice been in 5-4 majorities overturning a defendant's conviction.

In one, the court threw out a defendant's aggravated murder conviction because he wasn't present when his lawyers, prosecutors and judge agreed by e-mail to dismiss seven people from his jury pool. In the other, the justices overturned a woman's drug conviction because police entered her house without a warrant and without permission while responding to a possible domestic violence call.

Sanders wrote neither opinion, and it was not certain his absence would have affected the outcomes.

Hugh Spitzer, who teaches state constitutional law at the University of Washington Law School, said the matter deserves a serious review by the court.

"It probably isn't appropriate for the court to just blow off the prosecutors if they've provided thoughtful briefings on the issue," he said.

Chief Justice Barbara Madsen declined to comment.

Washington voters amended the Constitution in 1962 to allow the Supreme Court to appoint judges or retired judges as temporary justices "when necessary for the prompt and orderly administration of justice." A review of the voter's pamphlet from that year shed no light on whether the amendment was intended to allow the appointment of defeated judges; the prosecutors argued that as defined in legal dictionaries, it refers to a voluntary withdrawal from a position.

"Retirement is a voluntary relinquishment of judicial authority granted by the electorate, whereas election defeat is the revocation of that authority by the electorate in favor of another candidate," the motions argued. "Where the people have undertaken the affirmative act of revoking judicial authority from a sitting justice, it would violate the 'covenant' between the people and their court to restore the judicial authority of an unelected judge."

A state law limiting pro-tem appointments to 60 days said justices can be appointed when their term "expires with cases or other judicial business pending." The prosecutors say that law is unconstitutional because it doesn't exclude defeated justices from being reappointed.

Sanders retorted that the prosecutors have a conflict of interest: Their duty is to uphold state law, not seek to have it invalidated.

Former justice Phil Talmadge called the distinction between "retired" and "defeated" justices a "fine point that doesn't make any difference."

"It's retirement whether it's voluntarily or involuntary," Talmadge said. "Within a collegial court, they have heard arguments; they have tentatively voted on those cases; they may even be assigned to write opinions or dissents. It would be entirely disruptive for that person's work to just disappear."

The prosecutors said the court could either rule without Sanders or, in the event of a 4-4 deadlock, rehear the case with Wiggins sitting.

But Talmadge noted that in some years, as many as three justices are up for re-election. If they all lost, and no temporary appointments were made, the court could wind up issuing decisions with only six justices, in which case their opinions would be of limited precedential value or any cases pending at that time would have to be re-argued.

Since 1962, four sitting justices have lost elections: Morell Sharp in 1970; Keith Callow in 1990; Rosselle Pekelis in 1995; and Sanders.

Sharp, Callow and Pekelis gave up appeals or trial court positions before joining the Supreme Court. Therefore, they might have been considered "retired" judges regardless of their election defeats.

Callow and Pekelis received pro-tem appointments after their losses; it was not immediately known if Sharp did as well.

Sanders, who was eligible for retirement benefits as a former justice, served only on the Supreme Court. He insisted the distinction is irrelevant.

"I'm just trying to do the remainder of my job," he said
---
---