Wed., Oct. 19, 2011, 8 a.m.
Retired SPD cpl. testifies in Zehm case
A retired Spokane police corporal who was on scene after Karl Thompson confronted Otto Zehm was declared an adverse witness Tuesday as prosecutors described his friendship with Thompson.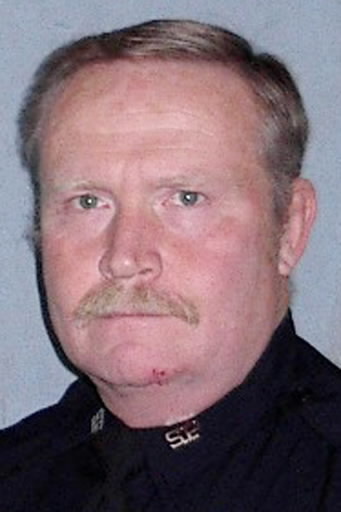 That designation allowed prosecutors to ask retired Cpl. Ty R. Johnson leading questions during his testimony Tuesday afternoon in U.S. District Court in Yakima.
When asked if Thompson was a friend, Johnson (pictured left) said "I would hope so." He said they worked patrol together, and Thompson goes to Christmas parties at his home and also just to visit.
Johnson also said yes when asked if he'd rather not be testifying in the government's case.
Johnson said he was at the Zip Trip after the confrontation to photograph evidence in a possible case of felony assault by Zehm against Thompson and Officer Steve Braun, the second officer on scene.
Defense lawyer Carl Oreskovich emphasized in cross examination that Johnson's duty wasn't to get the whole story from Thompson.
Oreskovich introduced Johnson's evidence photos to jurors, including a close-up picture of Thompson that showed red marks on his cheeks. Oreskovich pointed out each one.
On re-direct questioning from prosecution, Johnson was asked about the claim that Zehm lunged at Thompson. "I'm asking whether he told you that night that Mr. Zehm had assaulted him?" the prosecutor asked.
"I guess, I would assume," Johnson said, adding that Sgt. Dan Torok was also on scene and the decision had been made to investigate a possible assault by Zehm, so the statement had to have been made at some point.
"I have idea where it came from. I never used it and it's never been used to me," Johnson says of Zehm's alleged lunge.
Johnson said he never used the word lunged.
"I have no idea who initiated it," Johnson said.
Johnson retired from the Spokane Police Department in July after 25 years. His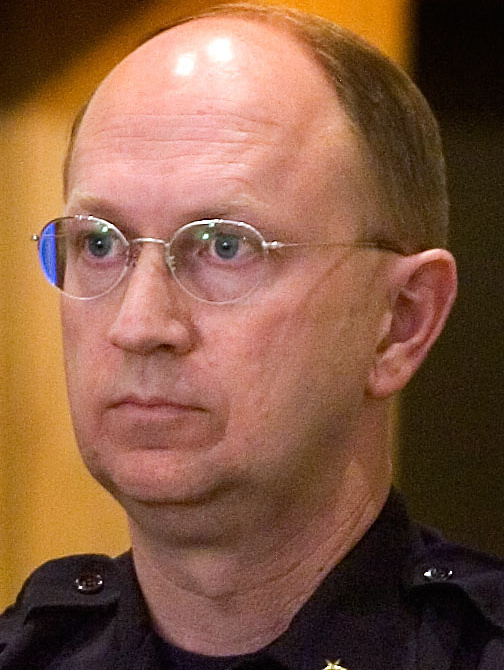 testimony previewed what's expected to be a big day of testimony today from Spokane Police Department employees, including Assistant Chief Jim Nicks (pictured right).
Prosecutors disclosed Tuesday that Nicks said Monday night that Thompson tried to manipulate his testimony about the lunge statement in a conversation a year ago. Read more in Tom Clouse's report from the Yakima courtroom.
I'll be following the trial all day today with minute-by-minute updates on my Twitter page.
Officer Tim Moses is on the witness list. Prosecutors said last week that Moses may invoke his Fifth Amendment right against self incrimination but said Tuesday that he's expected to be offered immunity.
Testimony begins at 9 a.m. Stay tuned.
---
---