Mon., Jan. 19, 2009, 9:19 a.m.
BLOG-A-THON!!!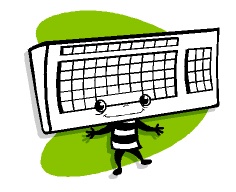 So, today we're all going to blog our brains out! Today we are having a blog-a-thon! We'll be posting stuff on this blog pretty consistently throughout the day. All we ask is that you participate simply by commenting on our posts. Come on. Its Martin Luther King Day. You don't have school... why not spend all day on the Computer mouthing off, joking around, laughing your head off and giving your opinion? ;) Just saying...
Enjoy!
Now: Ready... set... BLOG!!!
---
---