Fri., April 5, 2019
RVing is all about enjoying the adventures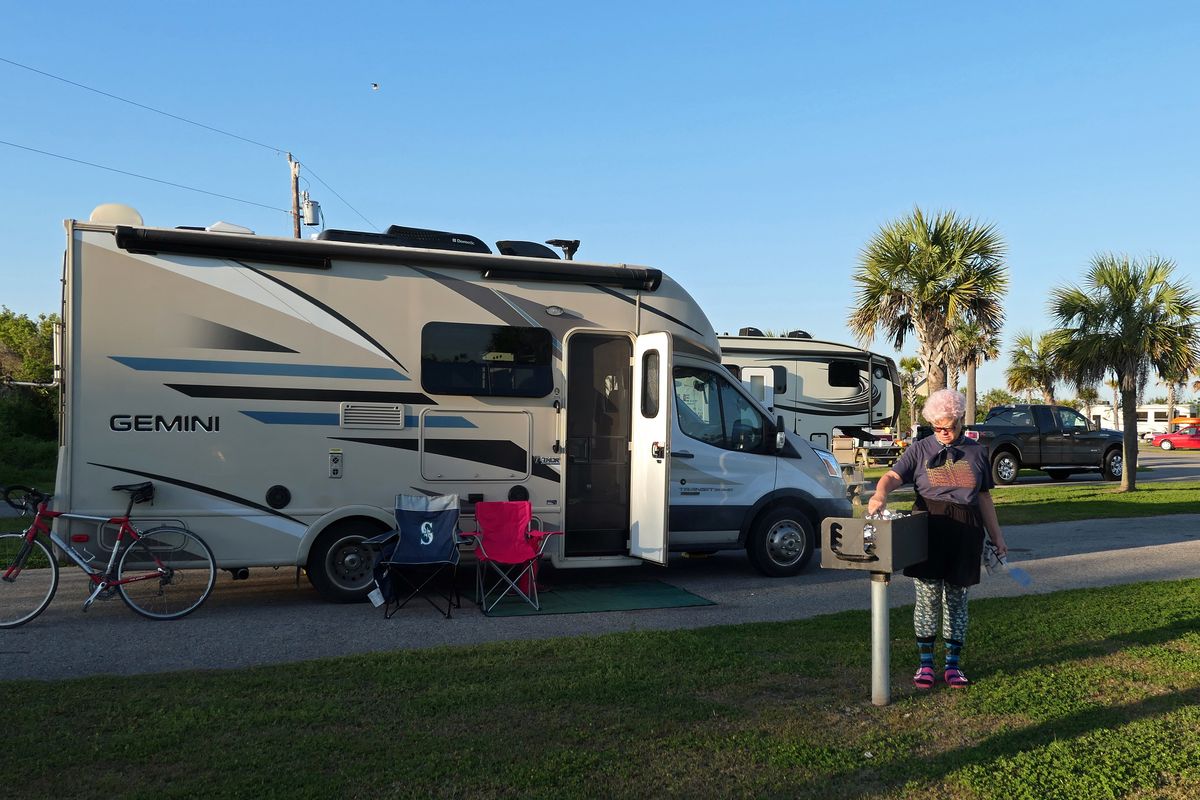 Grand Isle State Park is a gem in Louisiana's state park system. (John Nelson)
RV travel is full of surprises -- often the unwelcome kind.
Like the sewer pipe that gets stuck in the "open" position. Or the kitchen drawer that breaks for the third time.
But it's not all bad. We've been traveling for six months now, and as we tour the Southeast, we keep uncovering fantastic people, places and things that make the journey special.
Here's a look at eight happy surprises we've uncovered in recent weeks:
State parks rule: We love the national parks of course, but we've also had some memorable stays in state parks around the country, from California to Florida. Louisiana's state parks are some of the best we've encountered. We explored Bayou Country at Palmetto Island State Park, paddling amid the alligators, and spent three blissful days at the lovely Grand Isle State Park on the Gulf Coast. RVer bonus tip: Louisiana's parks have free (!) laundry facilities.
They make wine in Texas? Yes, pardner, and it ain't too bad neither. While staying in Fredericksburg in the Texas Hill Country, we sampled some lovely reds, and near Austin, we tried Dandy, a dynamite rose from winemaker Rae Wilson's Wine for the People project.
New Orleans is a fantastic biking city: We knew that NOLA was off the charts for food, drink and music. But who knew it was filled with safe bike lanes to explore? Since the devastation of Hurricane Katrina, New Orleans has been rebuilt with bicycle travel in mind, and the city even has a popular bike-share program.
Rare RV parks: We've been loving Park Advisor, an app that is proving indispensable to finding RV parks along the way. We used it to discover the exceptional Cypress Lake RV Resort in tiny Berwick, La., for instance. Google suggestions are fine, but this app takes it a step farther to locate the true gems.
Big city find: In general, it's much easier to visit tourist towns that cater to RVers than it is to explore big cities. Our stay in Houston was tough, mainly because it's so massive. Where do you start? How do you get around? But New Orleans was a dream, thanks to the French Quarter RV Resort, located just steps from some of the best sights in the Crescent City.
Memorable music: We had a rocking Mardi Gras in tiny Alpine, Texas, with Dr. Zog, an Austin Zydeco band. We partied with Willie Nelson at his ranch and saw inspired sets from Mavis Staples, Courtney Marie Andrews and Hayes Carll. In New Orleans, we attended a wild event called Hogs for the Cause, where we discovered Low Cut Connie, one of the best high-energy bands we've ever seen.
Bizarre truck stops: A while back, Spokesman-Review reader Jacques Lemieux tipped us off to a Southern U.S. truck-stop chain called Buc-ee's, named for a weird-looking buck-toothed beaver. We checked it out, Jacques, and yes, they have everything, from boogie boards to toilet toss-ins as well as tons of grab-and-go-food.
Mariner fans in Louisiana? Very strange, but true. It's possible to run into long-suffering Mariner fans like ourselves just about anywhere. We watched the M's home opener at a bar in New Orleans and two days later encountered merch-wearing fans from Kingston, Wash., walking near Lake Pontchartrain. "They should have never traded Edwin Diaz!" one of them said in parting.
This week's Going Mobile question
Atlanta, here we come. What should we see in the South's capital city? We'd love to hear your emailed suggestions at goingmobile@spokesman.com.
---
---