Fri., Dec. 27, 2019
2019 provided many memories from the open road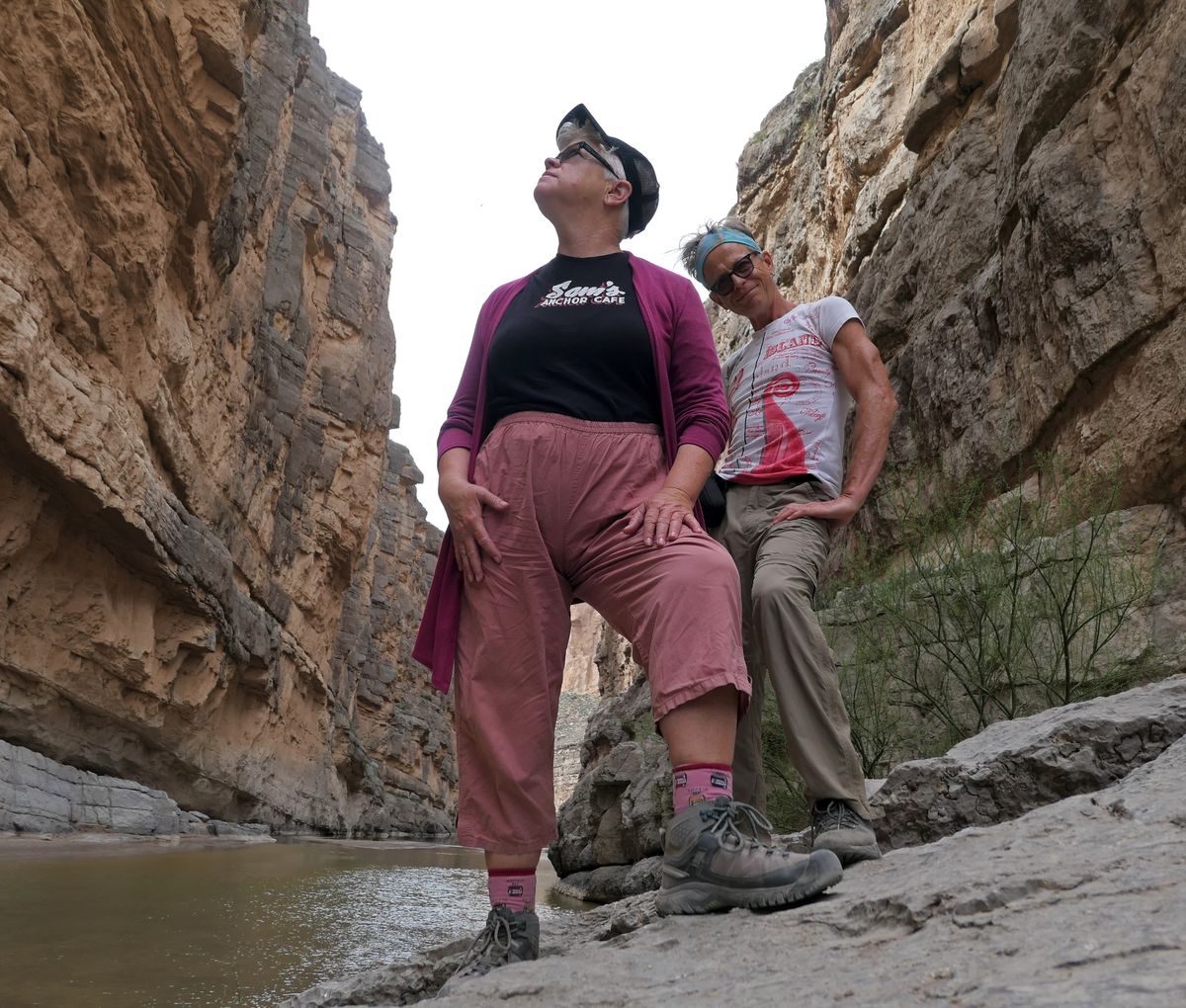 Hiking the canyons of Big Bend National Park in Texas was a highlight from 2019. (John Nelson)
RV life is almost always amazing.
That's our conclusion as we look back on an action-packed year, traveling coast-to-coast. We've hiked and biked through some of America's most beautiful national parks, seen musical superstars, eaten fantastic food and drank too much wine on occasion.
Today, we each celebrate the best moments of 2019. Come along for the ride, and if you want to see more photos from the year, please check out our Going Mobile blog on spokesman.com or instagram.com/ourgrandtour.
John's favorite moments
Skiing the Rockies: Dropping into Highlands Bowl at Aspen was an unforgettable adrenaline rush. Traveling through Colorado in the midst of a winter storm was scary, but totally worth it when I remember that steep drop.
Big Bend country: West Texas, you surprised us with your beauty. We hiked the rugged mountains and canyons of Big Bend National Park and took a rowboat across the Rio Grande into the friendly town of Boquillas del Carmen for happy hour.
Outer Banks mirror view: We explored the Atlantic Coast of North Carolina and felt as if we were gazing at a mirror view of the Pacific Northwest. Sunrise was the thing on these lovely beaches, and we were surprisingly moved by the Wright Brothers National Memorial.
Riding Glacier: As we returned to the Northwest last spring, a side trip brought me to Glacier National Park, where I rode Going to the Sun Road on my bike before it opened to traffic. The spring ride was epic on one of the most scenic highways in America.
Rainier in summer: Sometimes the most wonderful attractions are right in your backyard. We hit Rainier in July and had a "Sound of Music" moment skipping through wildflowers on the mighty mountain's flank.
Leslie's favorite moments
No surprise, my picks are mostly food-focused, starting with one of the biggest thrills of my lifetime.
Catching my first salmon in British Columbia: Dean McLaren, captain/owner of Powell River Sportsfishing, made the experience a real (reel?) breeze. I celebrated my catch by cooking the 16-pound beauty three ways for one awesome dinner.
Eating fried chicken at Willie Mae's in New Orleans: I love that humble cafe so much it made me cry salty tears of joy. It's a shining example of resilience, recovering from dramatic devastation of Hurricane Katrina in 2005. Also an incredible pleasure to have dinner at Gabrielle Restaurant and brunch at rightly famous Commander's Palace.
Feasting on the finest flour tortillas in ABQ: The rolled-to-order beauties at Duran Central Pharmacy are like nothing else, soft and warm and smothered in butter.
Walking into the full-sensory experience that is Joe Patti's: This Pensacola seafood market has everything, including the best shrimp ever. Those sweet shellfish inspired me to create a one-skillet pasta dish that's become a mainstay.
Grateful to share meals with friends: It was a pleasure to see familiar faces along the way, especially our pals from Spokane, now living in D.C. Former S-R editor Ken Sands took me to a memorable breakfast at the world-famous Florida Avenue Grill. Loved the fried catfish and creamy grits.
Best shared moment
We agree that Willie Nelson's Luck Reunion last March was one of the highlights of our lives. The best musicians performing on five stages and a fantastic lineup of food from Austin chefs on Willie's ranch made us deliriously happy.
Here's a toast to more adventures in 2020!
---
---