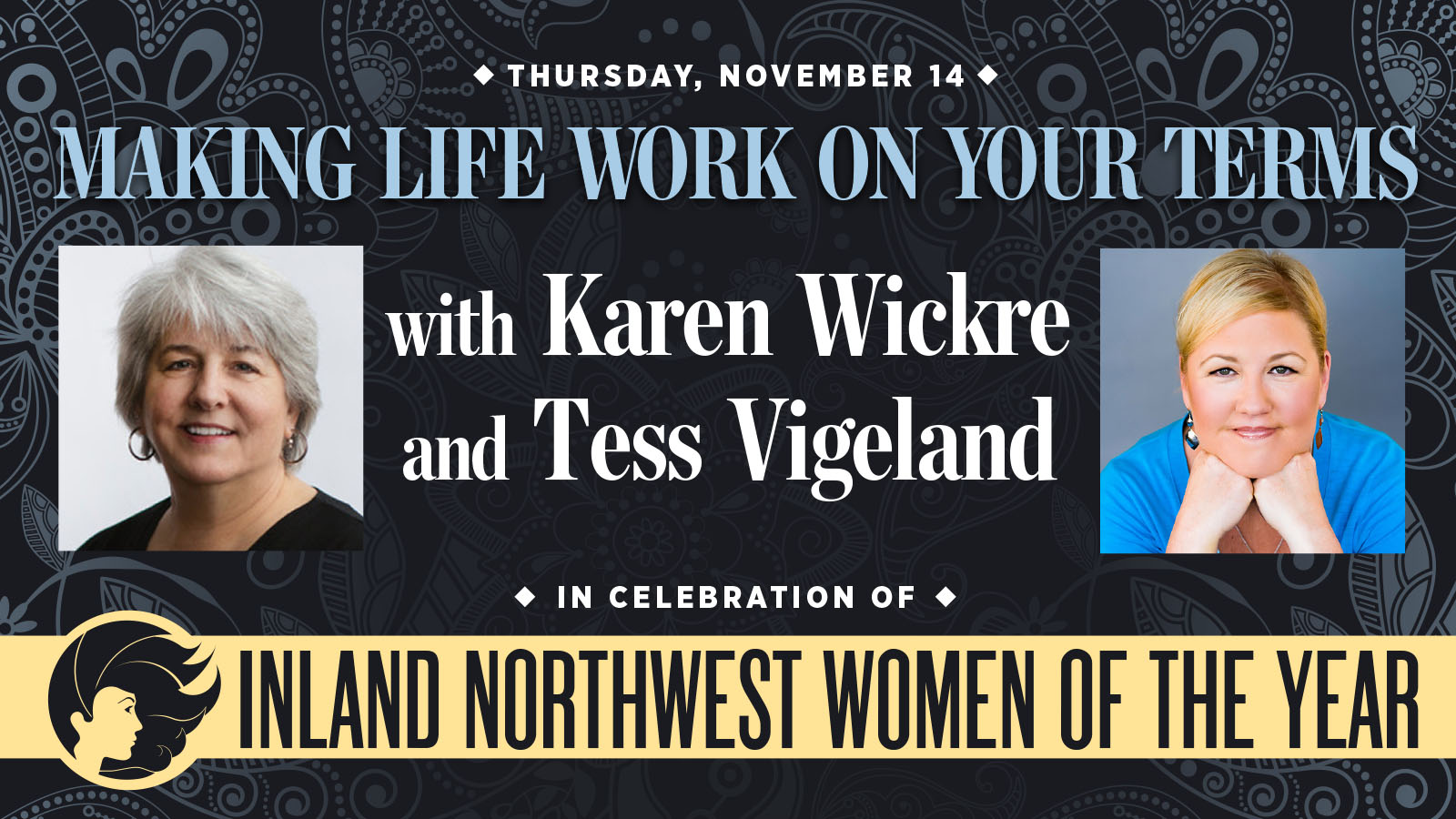 Making Life Work on Your Terms
With Karen Wickre and Tess Vigeland
Jan. 6, 2020, 7 p.m.
The Bing Crosby Theater - 901 West Sprague Ave, Spokane, WA 99201
Join us in honoring The Spokesman-Review's Northwest Women of The Year, with keynote address from Karen Wickre and Tess Vigeland. These women never hit the glass ceiling. They created their own way around it, finding success on their own terms. Wickre has been one of the highest-ranking women at both Google and Twitter. Now she's the best-selling author of "Taking the Work out of Networking: An Introvert's Guide to Making Connections that Count." Vigeland's voice is instantly familiar to anyone who listens to NPR. She was the longtime anchor for public radio's "Marketplace." Then she walked away from it all and wrote a book about making that "Leap."  Vigeland was just honored with the Edward R Murrow Award for her creation of "After Paradise," a locally produced weekly program covering recovery from the Camp Fire—the deadliest and most destructive fire in California history.
Who to Expect Karen Wickre Tess Vigeland