Fri., June 11, 2010, 6 p.m.
Rep. Hart Faces $300K In New IRS Liens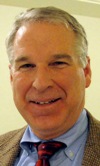 The IRS has filed nearly $300,000 in new federal tax liens against Idaho state Rep. Phil Hart in the past year, five years after Hart said he'd reached an agreement to repay $90,000 in back taxes, penalties and interest. The new liens, filed in Kootenai County, cover the tax years from 1997 through 2003, plus 2006 and 2008. They are against anything Hart owns or has rights to, including real estate, cars, business accounts receivable and more; such liens go on credit reports and can keep a delinquent taxpayer from getting a loan, signing a lease or obtaining credit. Hart said, "I will eventually get through this, so it's the motivation to get through it, I'll put it that way. It's like running on the beach where the water's up to your knees." But, he said, "I think it makes you a better legislator, to have these life experiences. … You get first-hand dealings with the bureaucracy, see how they operate, see how they interpret things, experience the process."/Betsy Russell, Eye On Boise. More here.
Reaction?
---
---