Tue., Feb. 15, 2011, 8:10 a.m.
Developer John Stone Steps Down
Item: Stone steps down: SRM Development, LLC announces his departure/Coeur d'Alene Press
More Info: After 37 years in the development business, John Stone wants time to play a little more golf, maybe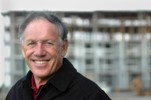 visit Hawaii, too. The man behind the Riverstone project in Coeur d'Alene has stepped away from his role as a partner with SRM Development, LLC. "I believe it is an opportune time to depart from SRM," he said in a press release. "I have been fortunate to have had the opportunity to work in a business that I have thoroughly enjoyed for over four decades and I look forward to continuing the Riverstone project until its completion."
Question: How would you rate John Stone's impact on Coeur d'Alene?
---
---