Tue., Jan. 3, 2012, 6:23 p.m.
Extra security at rap murder arraignment
Top to bottom, left to right, are Jermaine S. Bedford, 22; Kalen J. Bedford, 21; Rashad F. Toussiant, 25; Roderick D. Shanks, 21; Stafone N. "Stix" Fuentes, 27; and Tyrone J. Carell, 23. All are wanted on assault charges related to the murder.
UPDATE: All suspects except Stafone Fuentes and Rashad Toussiant have been arrested.
Law enforcement officers were in Spokane County Superior Court today to provide extra security at the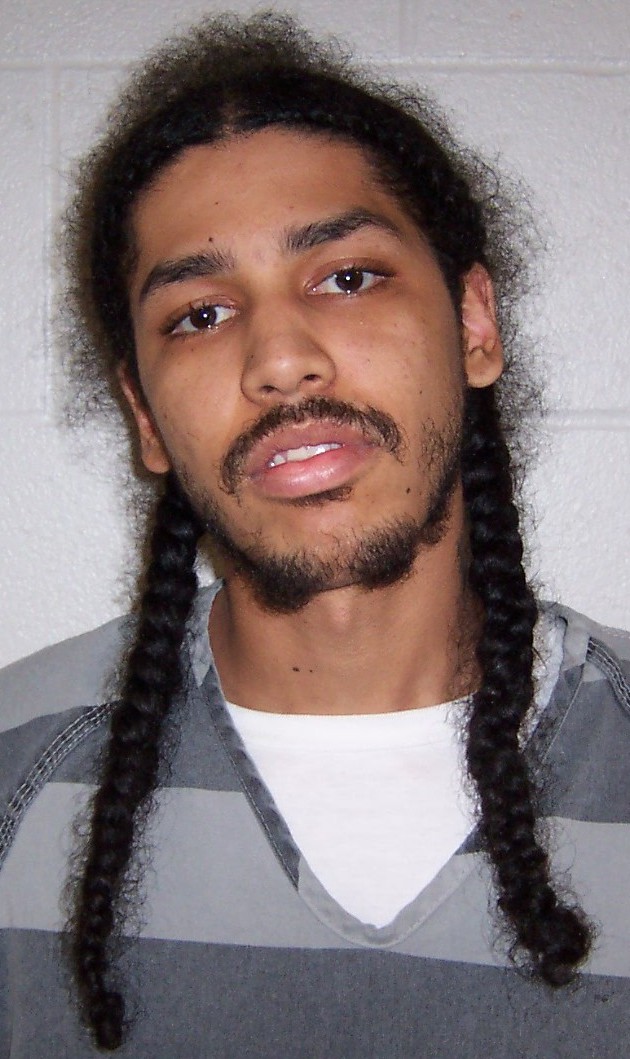 arraignment of murder suspect John "Lil Danger" Castro, who is accused of shooting another rapper at a Spokane hotel.
Castro (pictured left) pleaded not guilty to second-degree murder, riot, first-degree unlawful possession of a firearm and two counts of second-degree assault for a Nov. 27 fight that ended with the shooting death of Jose A. "Junior" Solis, 21, of Moses Lake, at a Spokane hotel. His trial is scheduled to begin Feb. 27, but that likely will be postponed.
Castro, 27, remains in jail on $1 million bond. Public defender Anna Nordtvedt said a request to reduce his bond is to be heard on Thursday. Castro faces life in prison if convicted because of two previous violent felony convictions that qualify him for the state's three-strikes law.
Eight other men are charged with assault in connection with the case. Crime Stoppers is offering a reward for tips that lead to the arrest of the six pictured above.
Sheriff's deputies and Spokane police provided extra security at Castro's arraignment before Judge Annette Plese, which was attended by Solis's friends and family. No incidents were reported.
Police believe Castro shot Solis after Solis and other men tried to help their friend who was being assaulted.
Castro and the other suspects went to the Quality Inn on East Third Avenue after a rap concert and were kicked out of a party hosted by the Moses Lake men, police say.
One of the men argued with a woman in the hallway, and he and others began assaulting her boyfriend. The woman and a friend ducked into a room and called for help as the men continued to assault her boyfriend and kick the door to the room, according to police. Solis and others arrived from another floor to help, and Solis was shot int he chest, police say.
Surveillance video captured the suspects running to and from the melee.
Detectives are reviewing Castro's work as the rapper "Lil Danger" as they continue to investigate the case.
---
---