Thu., July 28, 2011, 6:01 a.m.
The perfect equation
It has been quite a few years since "The Wonder Years" went off the air.
Oh, you can still see it in reruns on obscure cable channels or on DVD. If you want, that is. Frankly, aspects of the show have not aged all that well. The sometimes treacly narration, the predictable mood song at the end...it can be a tad cloying.
But I suppose it wasn't easy to be genuinely poignant week after week.
That said, certain episodes were unqualified home runs. I'd put what I call the Mr. Collins trilogy in that category. And it's kind of sad to think there are recently minted algebra teachers out there who probably never saw the three episodes where Kevin forges a special relationship with a teacher who seems at first to be a cold fish but isn't.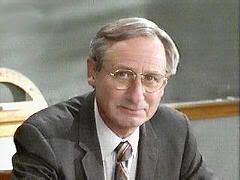 ---
---