Wed., Feb. 27, 2013, 10:31 a.m.
Making the case for boyfriends
You probably know the story. Kathy Switzer, who registered as "K. V. Switzer," broke the gender barrier by running in the 1967 Boston Marathon. A couple of miles after the start, a livid race official shouted some unpleasantries at her and tried to rip the race number from her clothing. But Switzer's boyfriend, football player Tom Miller, sent that ass sprawling with a deft body-block.
When I first saw these famous photos as a kid, I probably absorbed a bit of the equal rights message. But what really impressed me was Mr. Miller's fast-thinking action. At last, here was real-world guidance on just what it was boyfriends were supposed to do.
Well done, Mr. Miller. Well done.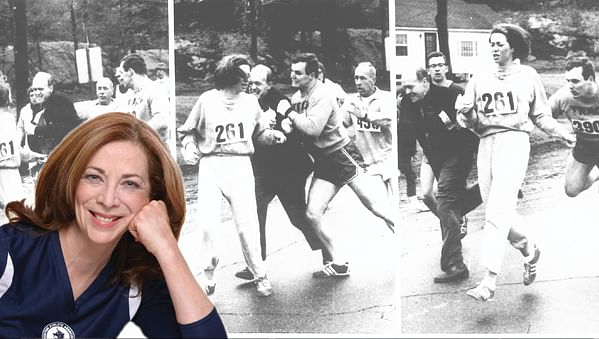 ---
---