FRIDAY, JAN. 18, 2013, 6:30 A.M.
Let's play "You make the call!"
Gary Crosby: Brave, bold truth-teller or troubled sad sack willing to bash the old man for a buck?
www.myoldadz.com
Jerry Kramer: Good lineman on great teams (made famous by his book) or great player and hero of the Ice Bowl who deserves to be in the Pro Football Hall of Fame?
www.news.boisestate.edu
"Vision Quest": Unwatchable mess only interesting because it was filmed in Spokane or quirky, high-energy coming-of-age romp with decent '80s soundtrack?
www.cineplex.com
Health district building: Yes or no.
www.spokesman.com
Darrin Stephens: Dick York or the other guy?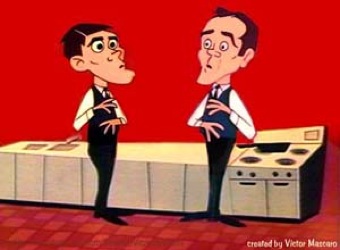 www.neatorama.com
---
---