Wed., July 31, 2013, 1 p.m.
Taking some liberties with history
An earlier post reminded me of an Alamo-themed toy soldiers set I had.
Even as a kid, I knew how the actual events played out. Hey, we all saw the Disney depiction.
But there on the floor of my family's living room, the hapless Mexicans were routed time after time by the brave defenders of the Alamo. Gen. Santa Anna proved to be an astonishingly inept leader while Davy Crockett, Jim Bowie and company put up a remarkable fight.
Truth be told, the hardy band of defenders might have been aided by some ahead-of-its-time weaponry. But you know what they say. All's fair.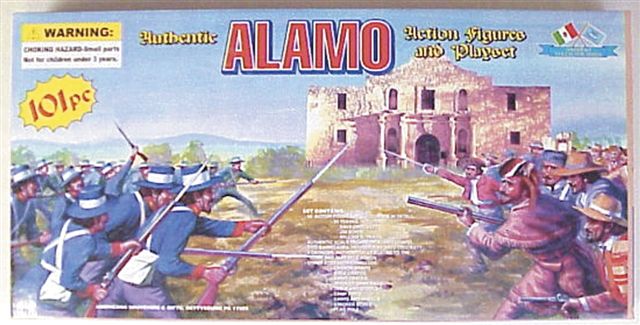 ---
---