Sun., Nov. 10, 2013
Slice Leaf Contest finalists
The winner is in today's Slice column. But here (below) are a couple of the entries that were finalists.
And among those receiving honorable mentions were Lois Bender, Arloine Brown, Sheila Barnes, Vaughn Blethen, Priscilla Reems, Clarice McKenney, Ellen Spear, Suzanne Lonn, Judi Durfee, Barbara Graham, Niles Schomburg, Kate Benedict and Janelle Rainer.
Thanks to all who entered.
This top photo shows leaves from a maple tree in Lorraine Hunt's front yard in Newport, Wash. The bottom picture shows a card made by Spokane Valley's K.B. Ocheltree using the image of a maple leaf that fell in her yard.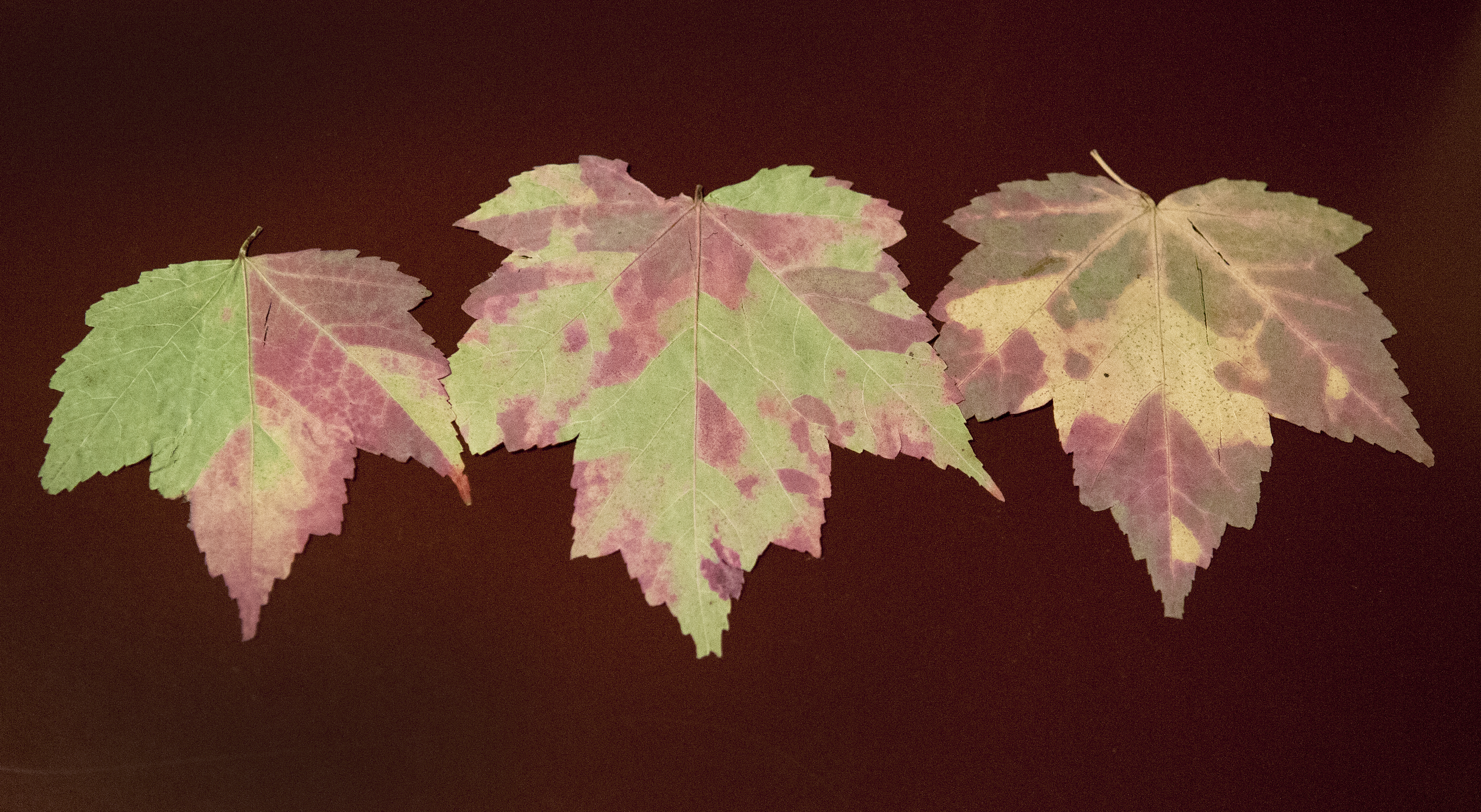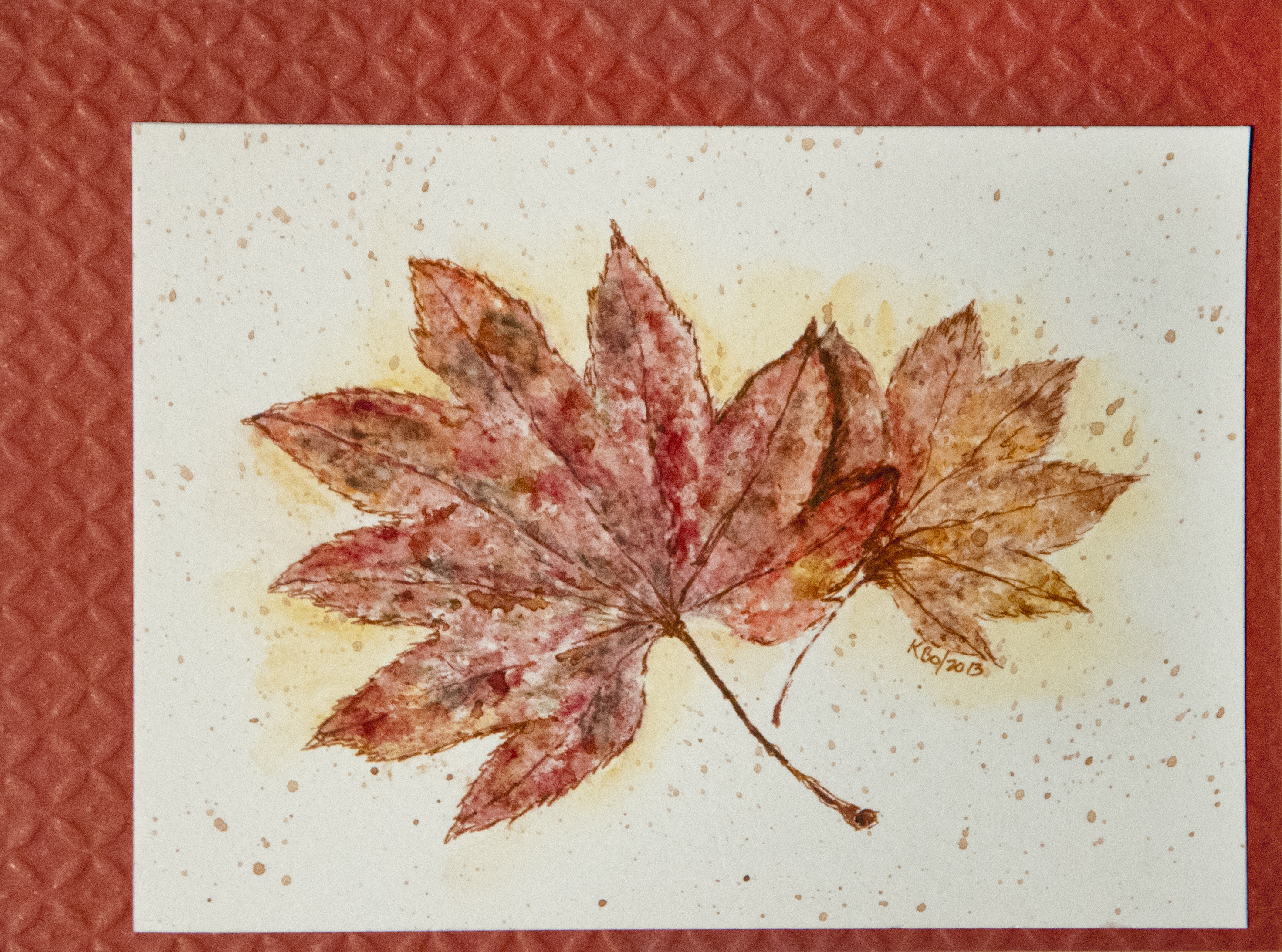 ---
---