2019 Jeep Wrangler Unlimited: There's only one way to order your Wrangler — rough and ready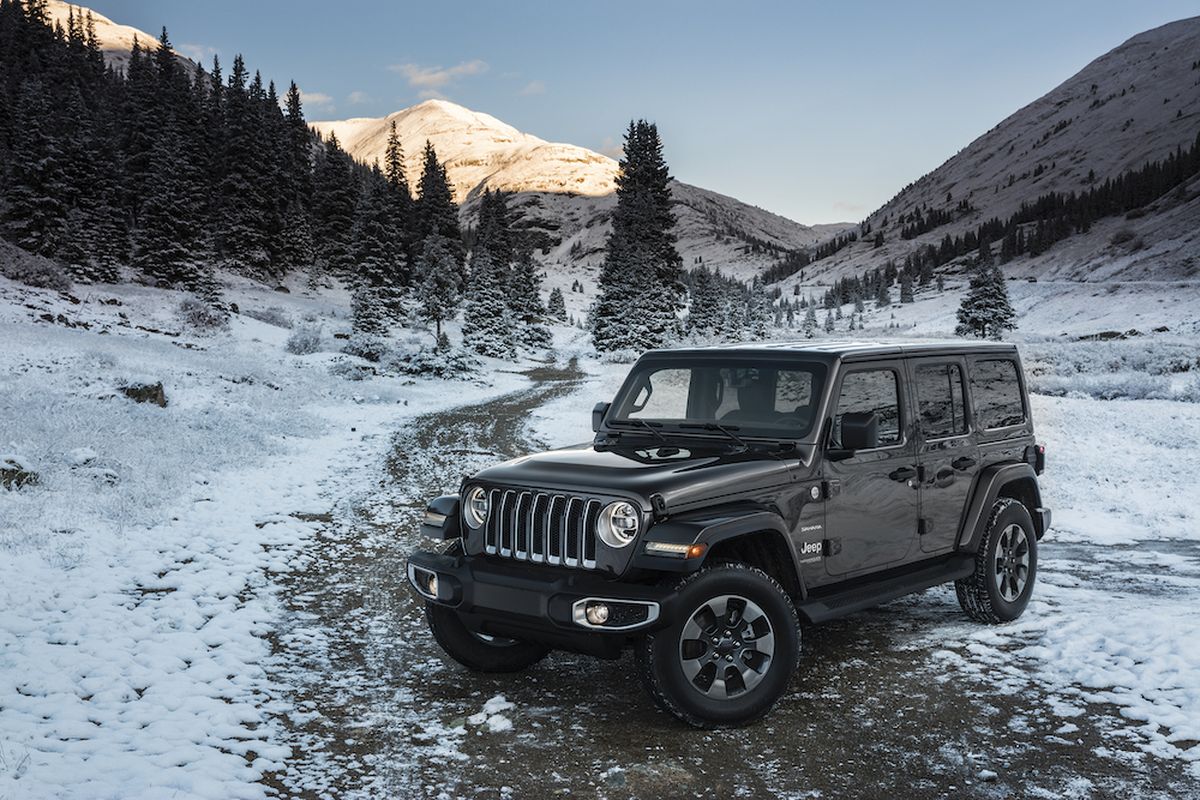 The automakers' mandate is a simple one: Change or die.
It's a fast-paced business. Competition is fierce. Yesterday's news doesn't mean much to today's shopper.
But today's tester is the exception that proves the rule. Deeply tied in the public mind to the Jeeps of World War II, the Wrangler SUV ($28,045) may be the most tradition-bound of modern vehicles.
Record sales, great resale
Like its WWII forebears, the Wrangler uses body-on-frame construction and runs solid axles. The setup optimizes off-road performance at the expense of a comfortable ride.
Indeed, Wrangler's ride is harsh, its cabin noisy and its handling woeful. Its sloppy steering system allows the Wrangler to wander freely in its lane absent driver intervention.
None of this matters to buyers, though; the midsize SUV is selling at a record clip and its resale value is among the industry's best.
This love is due in no small part to the fact that the Wrangler can be stripped of doors and top and driven al fresco, just like the GIs in the B&W war movies did it.
Tradition poses challenges
This deep well of tradition poses challenges for designers and product planners who must temper the need to update with an awareness of customer expectations.
Like the time Jeep replaced the Wrangler's round headlights with rectangular lamps. So intense was the outcry that you might have thought Jeep had neutered the Wrangler and turned it into a crossover.
For the most part, Wrangler changes are evolutionary. Last year, for its fourth-generation renewal, 2018 Wrangler gained new powertrains and a modernized interior. The folding windshield was redesigned to fold more easily and the canvas soft top no longer needs zippers.
Full-time 4WD a Wrangler first
This year, adaptive cruise control and forward-collision warning become available on upper trims.
There's also a Wrangler first this year — a full-time Selec-Trac 4WD system. Available only on the four-door Sahara ($38,395) trim, the driver-selectable system takes the guesswork out of deciding when to use 4WD. Selec-Trac automatically slips into and out of 4WD as conditions require.
Due to a roster of special features — including shorter axle gearing, a heavy-duty suspension and a disconnecting roll bar — the Rubicon ($38,045) is the most capable Wrangler off-road.
A pair of powertrains are available. The default engine is a 3.6-liter V-6 that makes 285 horsepower and 260 pound-feet of torque). It's paired with either a six-speed manual transmission or an eight-speed automatic.
The up-level engine choice is a mild hybrid that makes 270 hp and 295 lb-ft. The system is available on all trims and boosts fuel efficiency by as much as five mpg in combined driving. It can be paired only with the eight-speed gearbox.
Ready for action
The Wrangler Unlimited can tow up to 3,500 pounds; two-door versions manage 2,000 lbs.
The base S comes out of the box ready for action. Standard equipment includes skid plates and tow hooks, 17-inch steel wheels and a full-size spare. Also: foglights, removable full metal doors with hand-cranked windows, the fold-down windshield, manual mirrors and locks, cruise control, air conditioning (optional on the two-door Sport), a height-adjustable driver's seat with two-way lumbar adjustment, a driver information display, cloth upholstery, a tilt-and-telescoping steering wheel and a one-piece folding rear seat.
Also standard are Bluetooth connectivity, an eight-speaker sound system with a USB port and an auxiliary audio jack. Unlimited models have a bigger gas tank, air conditioning and a 60/40-split folding rear seat.
Most trims are available with the user-friendly Uconnect touchscreen-based infotainment system.
The Wrangler's flat-faced dash sits upright and has classic Jeep proportions. Round vents and contrasting stitching brighten the works and the touchscreen is set within what looks like a ruggedized enclosure.
Four-door models accommodate four adults with plenty of legroom and enough headroom for most. Tall passengers may find rear-seat headroom a bit spare.
The Wrangler is a class of one. With no direct competitors, it's free to change at its own pace, with some customer approval required.
Questions or comments? Contact Don at don@dadair.com.
2019 Jeep Wrangler Unlimited Sahara
Vehicle base price: $28,045
Trim level base price: $38,395
As tested: $52,015 (includes destination and handling)
Options highlights: leather upholstery and trim; heated seats/steering wheel; LED headlights, taillights, fog lights; navigation; uConnect infotainment; Alpine audio system; active noise control; turbocharged four-cylinder engine; automatic transmission; adaptive cruise control/forward-collision warning; Selec-Trac full-time 4WD; keyless entry and ignition
Tow rating: 3,500 lb
EPA rating: 22 combined/22 city/24 highway
Regular unleaded fuel specified
---
---