Native encampment site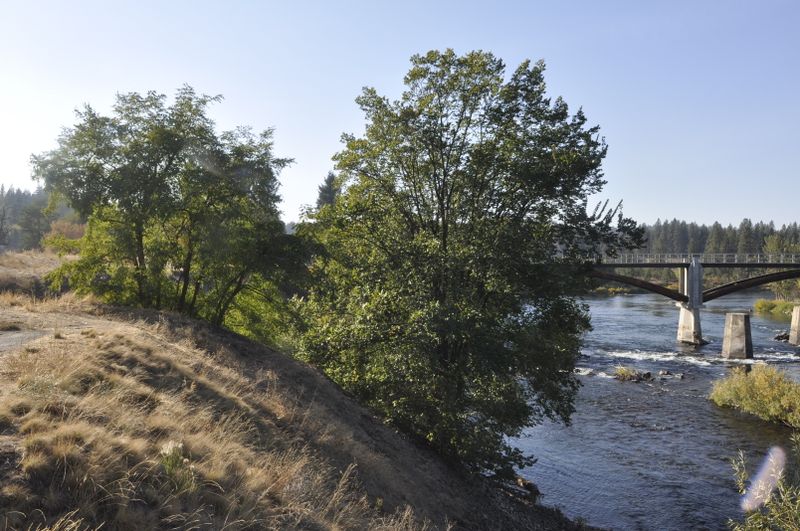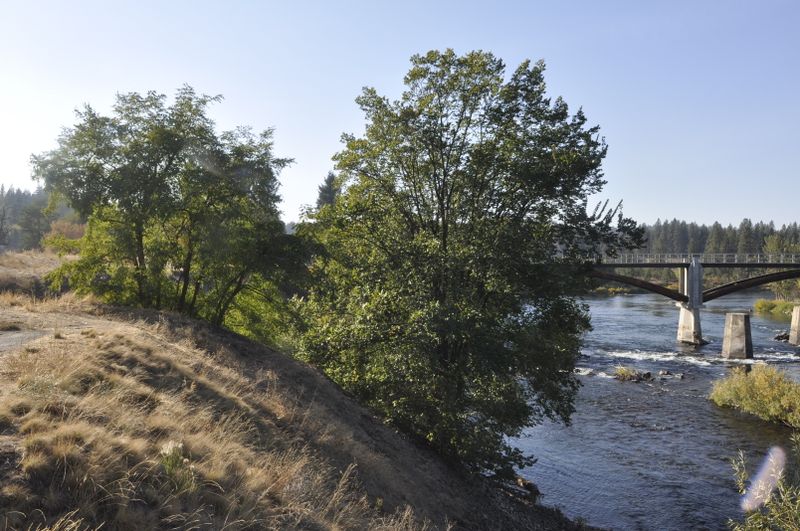 River confluence
The confluence of the Spokane River and Latah Creek just downstream from the downtown area was a major encampment and trade center for native people. Before the city could install a stormwater retention tank there, it had to pay for an archaeological dig that turned up points, tools, evidence of weapons, bone chips and remnants of habitation dating back eight millenia.
Fish and freshwater clams were important food sources. Dried salmon was a portable commodity that brought the trade. The fish migrated up Latah Creek, but not above Spokane Falls. An oven hearth lined with shells was uncovered in the 2005 dig. Now open space, the encampment location is popular for walking, biking and river use.
A word to the wise: digging for artifacts is a crime.
A site just upstream on a bench above the south river bank but below the falls was the location of the 1925 Indian Congress encampment. It is now an open play field.
Source: Eastern Washington University
Directions to the next stop: Indian Canyon
© Google • Open in Maps 1.2 mi away
1
Head southwest on W Riverside Ave toward S A St
2
Turn right onto S Government Way
3
Take the 2nd left onto W Greenwood Rd
4
Turn left onto S Indian Canyon Dr